TH-TH-THERE'S A SHARK IN THE WATER!
In fact, there are many sharks in the water. That's right, campers, Animal Crossing: Pocket Camp has finally brought some of those monstrous sea creatures to the game. And no, this time you won't be tricked into thinking it's a shark when it's actually a sunfish!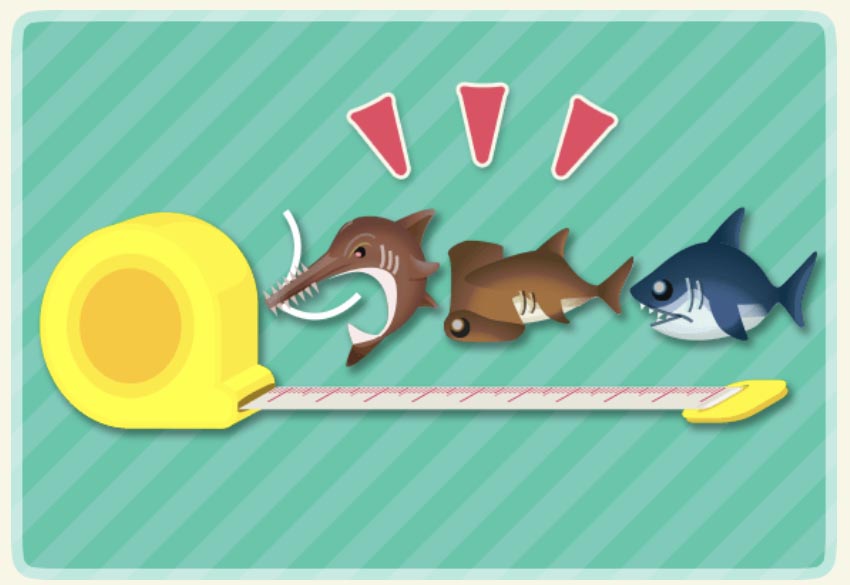 Head over to Saltwater Shores and Chip will give you the rundown about the new fishing tournament. This time around, you'll find three new fish in the ocean waters: saw shark, hammerhead shark, and just a plain 'ol "shark." You already know the rest of the drill, but here it is anyway! Locate those sparkling shadows in the water, throw in your line, and reel in these sharks. Per usual, the tourney fish will respawn every three hours, so make sure to check back every so often to catch, catch, catch!
Reach the size goals and you'll earn an array of prizes. Here's the full list of items:

You can make fishing life easier by renting the golden rod from Chip, which will guarantee you two fish every time you try your hand at getting the sharks. You'll undoubtedly reach all those goals a lot more quickly!
Good luck out there, campers! And enjoy seeing those sharks in the water — hopefully this is just a tease for sharks getting added permanently to Pocket Camp. Fingers crossed!
Leave a Comment