Last week introduced the fifth mobile title from Nintendo — Dr. Mario World. Now that it's been in our hands for a few days, we have a clear idea of what we can expect from it in the future, and we have some insight on how the game's been doing when it comes to numbers.
According to mobile app data collector Sensor Tower, Dr. Mario World has surpassed five million downloads in the first week alone, "with revenue ahead of several top mobile puzzle titles in the same period following their launches." When compared to other Nintendo titles like Animal Crossing: Pocket Camp, Super Mario Run, Fire Emblem Heroes, and Dragalia Lost, the plumber/doctor has earned fourth as far as rankings go. Have a look: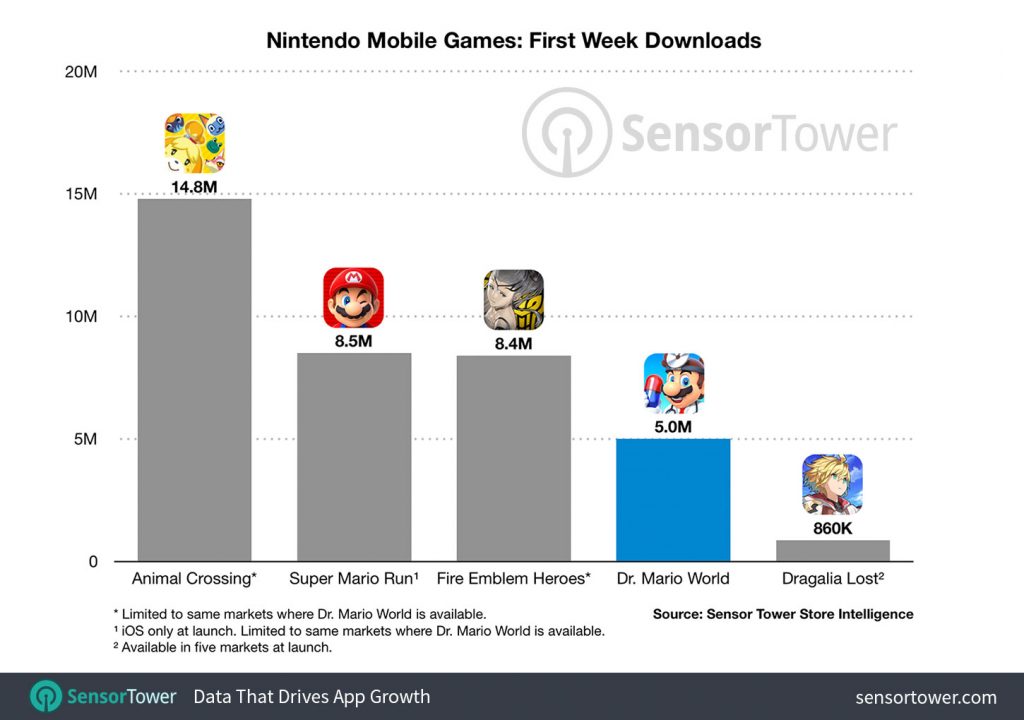 While the downloads for DMW might not quite compare to Animal Crossing's 14.8 million, the numbers are still impressive for a slightly lesser known title in modern day gaming. We're already looking forward to what the game has to offer in the future in terms of updates.
Make sure to check out Sensor Tower's full analysis of Dr. Mario World to get the scoop on all the analytics.
Leave a Comment