Two of Japan's biggest franchises are finally crossing over, and it's for a good cause! Starting next week on July 22nd and running 'til July 29th, Monkey D. Luffy's iconic straw hat from One Piece will be cropping up in Pokémon GO worldwide on a special Pikachu's noggin and as a Trainer accessory.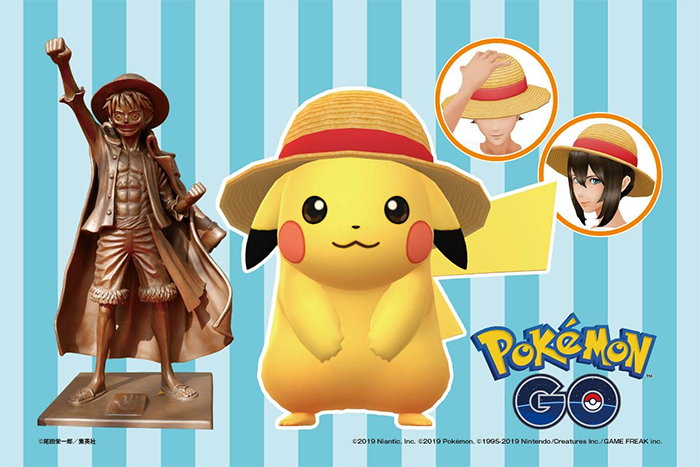 It's all in aid of Kumamoto city on the island of Kyushu, Japan, which was hit by a devastating series of earthquakes in 2016. Being the birthplace of One Piece artist and creator Eiichiro Oda, he set out to help rebuild by funding the renewal efforts and providing a few statues to boost tourism in the region.
The latest part of that process is the Pokémon GO crossover, with the Luffy statue becoming a Poké Stop featuring new art from Oda.
Here's hoping the crossover comes back at some point, if only so we can get a Pikachu dressed up as Tony Tony Chopper, what with them both being voiced by Ikue Ōtani 'n all.
Leave a Comment