After the rerun of the New Year's Fortune from Afar event ends tonight, Dragalia Lost will be welcoming a brand new Facility event as well as the opportunity to summon a familiar face. The Flames of Reflection, Dragalia's first flame-focused Facility Event, will focus on the game's blacksmith, Ramona, and her two sisters who set out to win a blacksmithing competition. Coming along with the event is the Flames of Reflection summoning banner featuring Ramona and her sisters.
Ramona, previously on the sidelines as a character only seen in menus or Adventurer Stories, is finally summonable, and wields an axe. True to her reputation as a tireless and hardworking blacksmith, she is flame-attuned and has a resistance to the sleep affliction. Her older sister Rena is also flame-attuned and sleep-resistant and arrives wielding a katana. The third and youngest sister, Renee, is our off-element adventurer this time around, attuned to water rather than flame, and wields a dagger.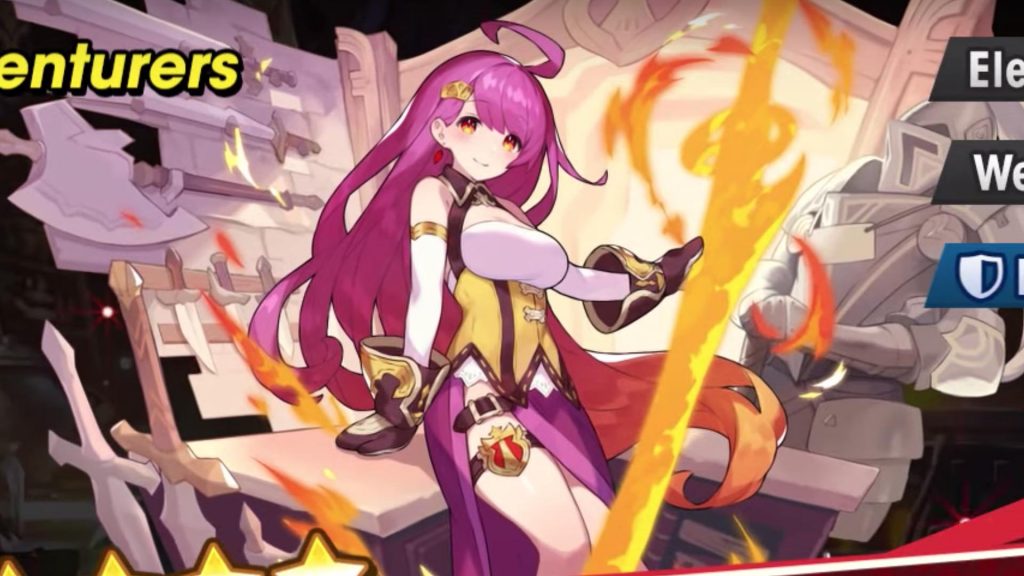 Along with the three sisters comes a brand new dragon as well, although it's hard to notice he's a dragon at first glance. Arctos resembles a grizzly bear and packs a punch. Flame-attuned adventurers equipping Arctos will enjoy a 45% strength increase as well as an additional 55% damage when performing a critical hit.
The Flames of Reflection event and Summon Showcase start tonight at 11:00 p.m. PT and will run until 10:59 p.m. on July 21st.
Leave a Comment