Now entering its third year, Pokémon GO is doing better than ever. The initial fervor is gone, but the content (and cash) keeps on coming, with GO ranking as the second most successful western developed mobile title. In its three year period, the game has accrued an estimated $2.65 billion dollars when combining the Apple and Google Play stores. 
For reference, the game has surpassed Candy Crush's own three year earnings, as well as those of Crash Royale. The only title standing ahead of it (again, from a western developer) is Clash of Clans. These figures are also excluding the Chinese market where applicable, as GO has not been released there as of this writing/data.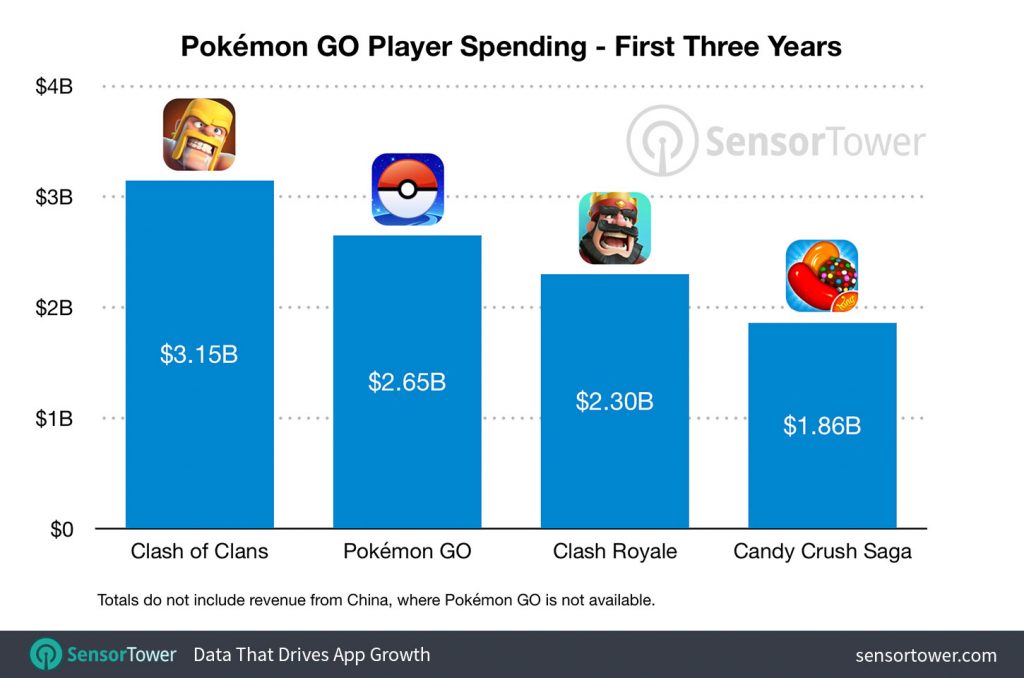 The majority of GO's spending comes from American players, with about $928 million (or near 35%) made from the US. Close behind is Japan (about $779 million/29%). From there it's a steep drop, showing just how popular Pokémon is within the two territories. It's also worth noting that about 54% of the total has come from players using the Google Play Store, putting iOS slightly behind. 
As more monsters, features, and hopefully players make their way to Pokémon GO it's likely that it will continue to climb up this chart and towards the number one spot. All data collection for this and reporting comes courtesy of Sensor Tower, who has run similar analysis reports for the rest of Nintendo's mobile titles. 
Leave a Comment