Dr. Mario World hasn't even been released for 24 hours, and dataminers have already cracked open the lid to find a whole hospital's worth of physicians who will soon be added. While the game started off with a relatively lean roster of Mario, Luigi, Peach, Yoshi, Toad, Toadette, Bowser, Bowser Jr., Wendy, and Ludwig, there are many more who will be joining the staff of Mushroom General shortly enough.
("Spoilers" ahead, if you care not to know.)
The datamined images show Daisy, Wario, Waluigi, DK, Diddy Kong, Rosalina, Luma, and four babies (Mario, Luigi, Peach, and Daisy) as upcoming characters. None of them are super out of left field considerations; although Luma being separate from Rosalina is mildly interesting, and the inclusion of fan fave Waluigi is sure to comfort the masses. There's still the possibility of other Mario characters joining the roster in the future too, like the remaining Koopalings, who are conspicuously absent.
You can download Dr. Mario World on your phone or other mobile device right now. We have no idea when these characters will be announced or released, so in the meantime let's ponder the question of how four babies were able to make it through medical school.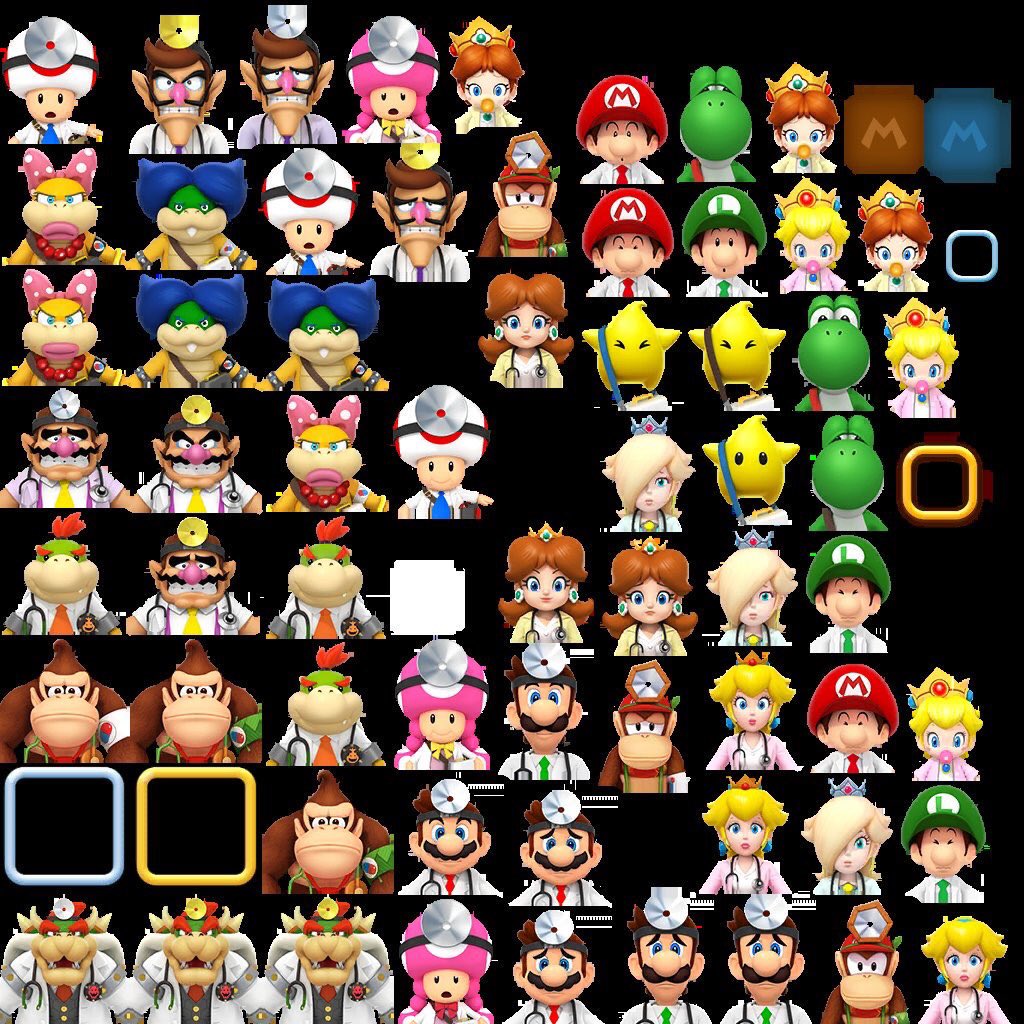 Leave a Comment