If you haven't jumped onto the seaside themed bandwagon in Animal Crossing: Pocket Camp yet, now's the time to do so! A new fortune cookie called Francine's sea cookie is now available, and it's offering a luxurious plethora of underwater items that'll magically transform your camp or cabin into an ocean getaway.
You can get a really cute preview of the cookie and its offerings in this new video:

And here's a look at the entire item list: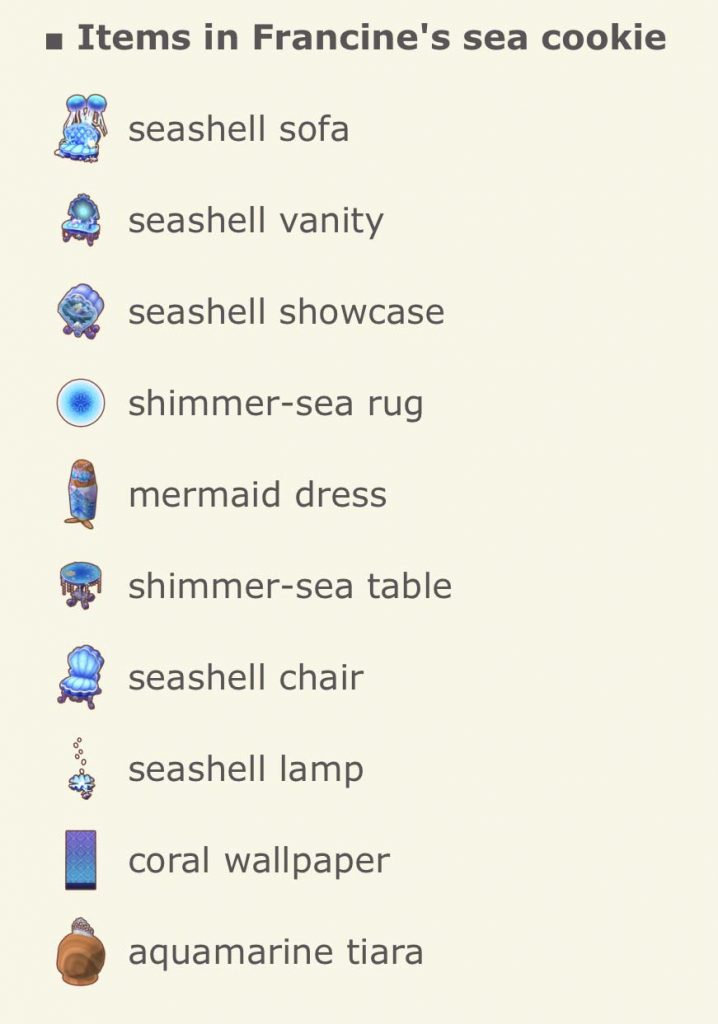 Like with many cookies, there's a featured item — and this time around it's the gorgeous seashell sofa! By acquiring the item and fulfilling the animals' requirements, you'll have the opportunity to view a special memory starring Francine, Peanut, and Tex.
Francine's sea cookie will be available until September 29th at 12:59 a.m., which gives you plenty of time to save up those Leaf Tickets so you can try your luck at getting the items from your wish list.
Good luck, campers!
Leave a Comment