Tons of new details about upcoming mobile game collaboration between DeNA and The Pokémon Company, Pokémon Masters, were revealed today during a special livestream presentation, on the official website, and via a press release published afterward.
The free-to-start Pokémon Masters, according to press materials, is a "strategy and battling game" that features "3-on-3 battles in real life."
Players set out on the Pasio region, an artificial island in which they'll meet various Trainers and make new friends during the game's story.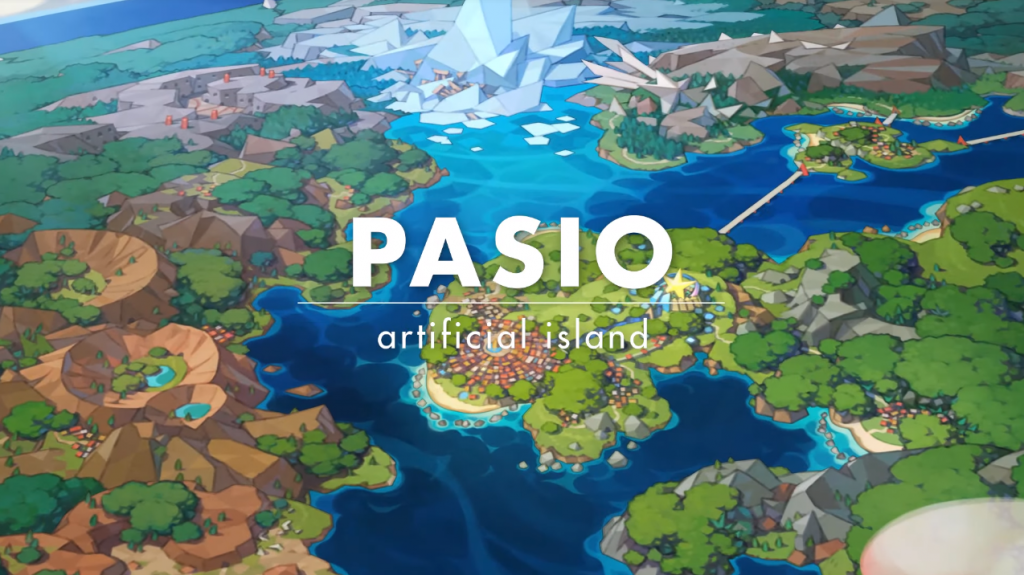 In the game, players will form a team of three "sync pairs" (a combination of a Trainer and their Pokémon).
Gameplay consists of commanding three Pokémon and three Trainers simultaneously, using a barrage of moves while AI opponents attack at the same time.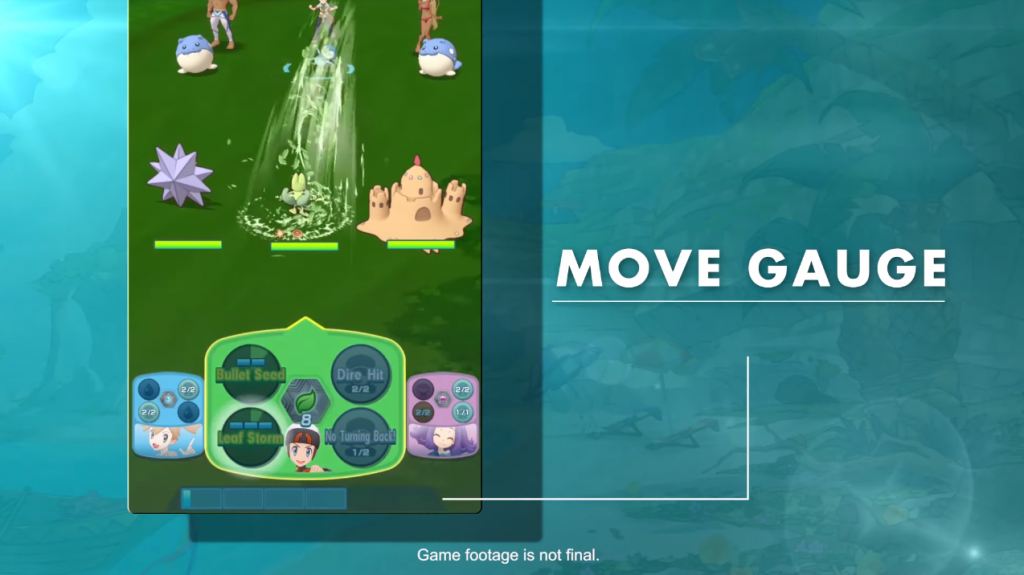 "Each move requires a certain amount of the player's move gauge, which will continuously refill during the course of battle," the press release notes. "In addition to standard moves, players can occasionally deploy sync moves — powerful attacks performed by a specific sync pair."
Battles end when a player defeats their AI foes' team of sync pairs.
Once players have befriended other sync pairs, they can recruit those characters to their team and battle in order to pursue the championship title of the Pokémon Masters League tournament.


Mega Evolutions have also been seen in the gameplay footage.
65 sync pairs will be in the game at launch, with more coming following the game's release.
In addition to unknown masked characters and other original Trainers, the following characters have been confirmed for the game:
Player Character (Male)
Player Character (Female)
Ace Trainer (Gen VI) (Trainer Class)
Ace Trainer (Gen VII) (Trainer Class)
Acerola
Archer
Ariana
Barry
Blue
Brendan
Brock
Bugsy
Caitlin
Calem
Camper (Trainer Class)
Candice
Cheren
Cheryl
Chili
Cilan
Clair
Crasher Wake
Cress
Cynthia
Diantha
Elesa
Erika
Fantina
Flannery
Flint
Giovanni
Gladion
Grimsley
Hau
Hilbert
Hilda
Hugh
Iris
Kahili
Korrina
Kris
Lance
Lillie
Lorelei
Lusamine
Lyra
Mina
Misty
Nanu
Norman
Palmer
Pokémon Breeder (Trainer Class)
Professor Kukui
Professor Oak
Professor Sycamore
Pryce
Red
Rosa
Sabrina
Siebold
Silver
Skyla
Sophocles
Steven
Swimmer (Male) (Trainer Class)
Swimmer (Female) (Trainer Class)
Tate & Liza
Thorton
Viola
Wally
Whitney
Will
Winona
Wulfric
The following Pokémon have also been confirmed:
Avalugg
Bronzong
Butterfree
Charizard
Dragonite
Floatzel
Garchomp
Gardevoir
Geodude
Haxorous
Hitmonchan
Liepard
Lotad
Lucario
Lycanroc (Midday Form)
Marill
Mega Charizard X
Mega Lucario
Metagross
Onix
Palossand
Persian (Alola Form)
Pidgeot
Pikachu
Piplup
Reuniclus
Rockruff
Sealeo
Serperior
Slaking
Snivy
Spheal
Starmie
Staryu
Stoutland
Torkoal
Treecko
Vileplume
Whimsicott
Zebstrika
Meanwhile, the following sync pairs have been confirmed:
Acerola & Palossand
Barry & Piplup
Blue & Pidgeot
Brendan & Treecko
Brock & Onix
Caitlin & Reuniclus
Cheren & Stoutland
Clair & Kingdra
Crasher Wake & Floatzel
Cynthia & Garchomp
Diantha & Gardevoir
Elesa & Zebstrika
Erika & Vileplume
Flannery & Torkoal
Grimsley & Liepard
Iris & Haxorus
Korrina & Lucario
Lance & Dragonite
Misty & Starmie
Nanu & Persian (Alola Form)
Norman & Slaking
Professor Kukui & Lycanroc (Midday Form)
Red & Charizard
Rosa & Snivy
Steven & Metagross
Thorton & Bronzong
Wulfric & Avalugg
And the following sync moves have been confirmed:
Give-It-All-Ya-Got Power-Up Punch (Korrina & Lucario)
Never-Ending Royal Nightmare (Acerola & Palossand)
Rock-Solid Rock Slide (Brock & Onix)
Thunder of Newfound Passion (Player Character & Pikachu)
Pokémon Masters is set to launch for iOS and Android devices Summer 2019.
What're your thoughts on the game now that we know a bit more? Let us know in the comments!
Leave a Comment