Previously we've featured two sets of stellar Pokémon inspired shirts (and more) from design company Graniph, and with 150 (or more) 'mon to see, it looks like there's no shortage of styles. The third wave of Pokémon x Graniph designs are on the way, with the main theme being water — water everywhere. 
That said, it wouldn't be a Pokémon collection without something Pikachu, and a new all-over print brings number 25 to life in a new white patterning. As for all those Water-types, two new designs will be available featuring multiple species. One presents them as silhouettes on stripes, while the other embroiders them into an ocean-blue backdrop that makes up the majority of the shirt.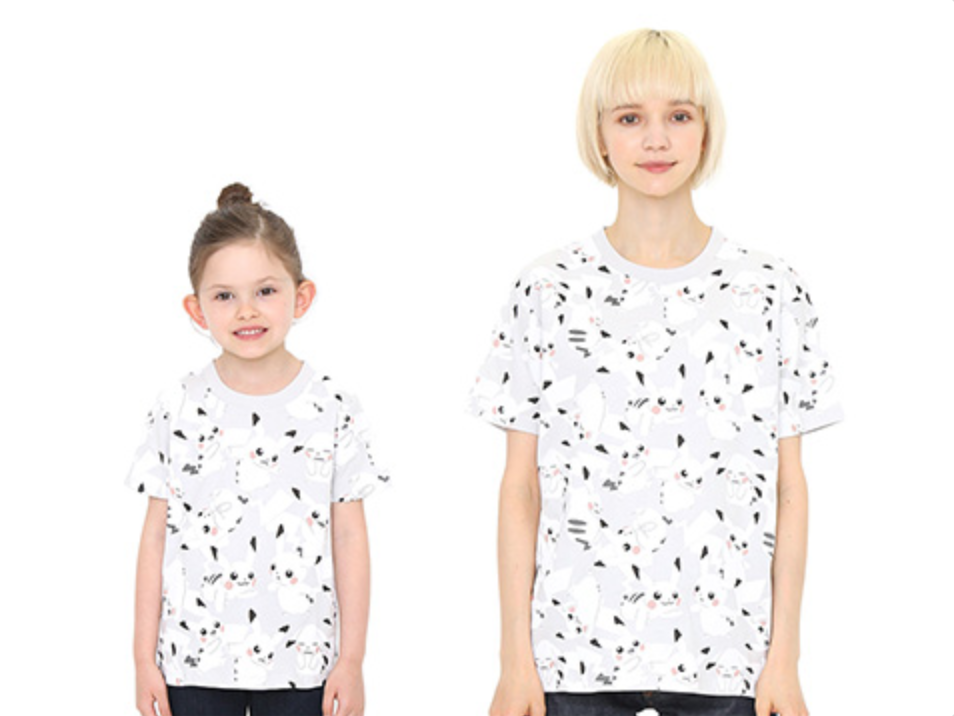 Two other designs are joining in as well. The first looks to be a simple square pattern until you see the Diglett and Dugtrio popping up and out all around, and the other is my personal favorite of the set. Bringing on the three original Ghost-types in all their black and purple glory, it's a simple, yet effective way to give fans chills. 
Let us know what your own favorite is, and be on the lookout for potentially more designs in the future. As is, these latest threads will be dropping on July 6th.
Leave a Comment