In celebration of the Splatoon 2 Final Fest that's taking place in July, Animal Crossing: Pocket Camp is sending in-game gifts to every player! You can represent your Splatfest team — Team Chaos or Team Order — with the two tees that you'll receive in you mailbox upon signing in today. Thats right: you automatically get both items, and you can choose which one to wear around your campsite to show off your Splatoon team pride!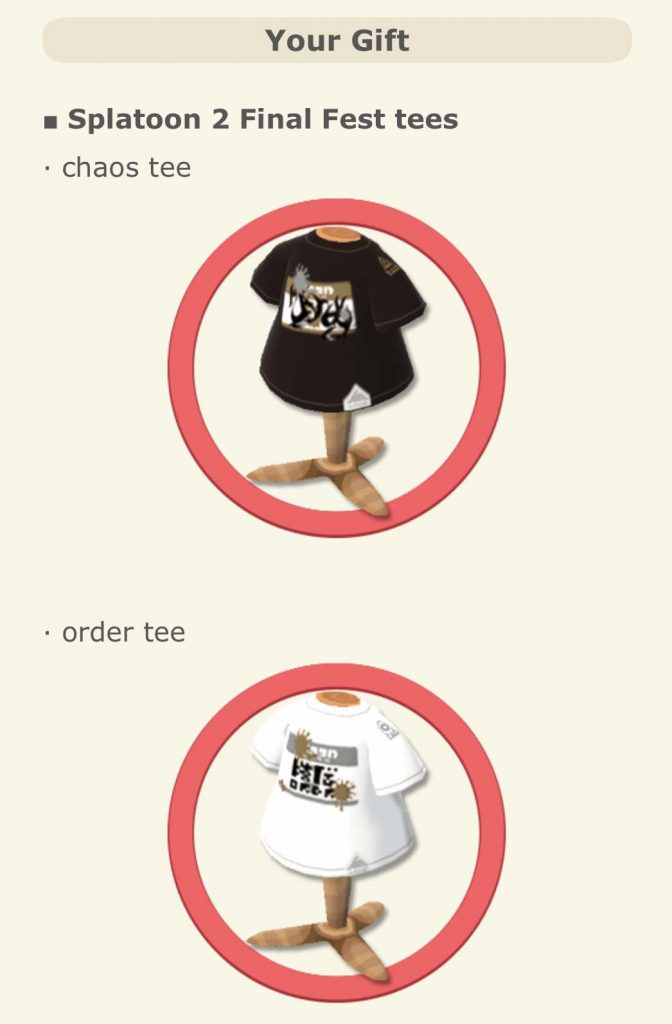 You can grab your freebies until July 25th at 12:59 a.m.
If you want to boast your team pride even further, Pocket Camp is also giving you the option to craft more tees by shelling out 80 Leaf Tickets a piece. Doing so means different animals in your campsite and cabin will be able to sport Team Chaos or Team Order pride alongside you! You have until July 8th at 12:59 a.m. to craft the extra tees.
Will you be showing off your team pride around your camp? Let us know on Twitter!
Leave a Comment