Water-types may be the most common of all Pokémon, but that just means that when they stand out they really stand out. To prove it, you need look no further than these three sea-stars, taking the stage for an Oceanic Operetta with a supporting lineup of underwater understudies.
Front and center we have Vaporeon, a veteran of the industry whose popularity has always held strong. To contrast that we've got the coy beauty of Milotic, and the fresh but talented Primarina to round out the trio and all their performance (and merchandising) dreams. Of course, that means plushes (both full-size and mascot) of each one in their unique outfits, as well as appearances as charms and other goods, are also available.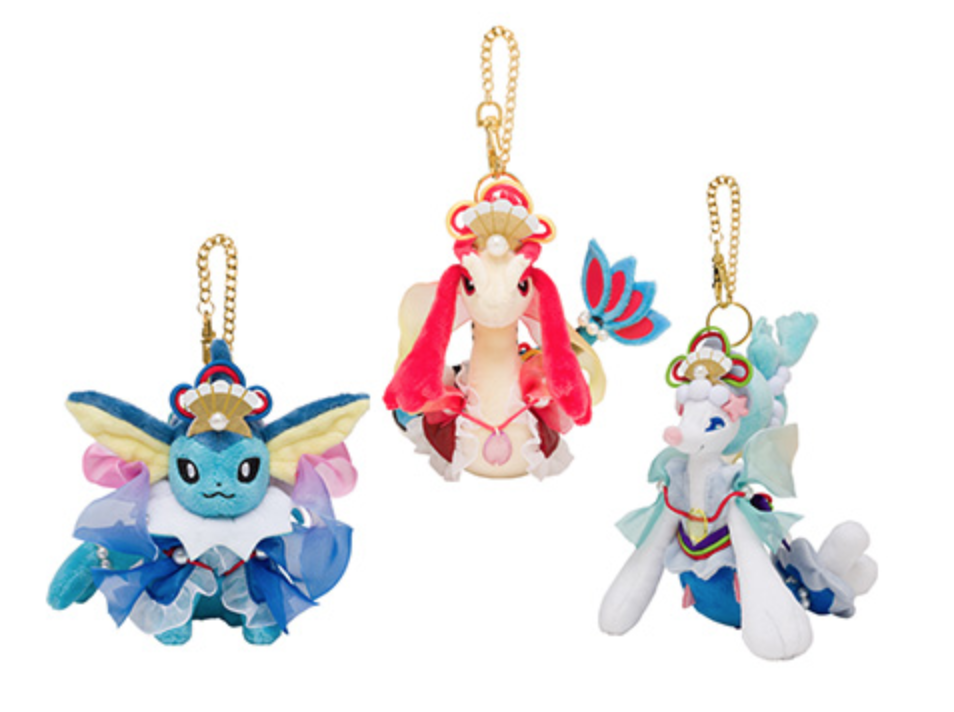 These will add a splash of aquatic artistry in Pokémon Center stores early next month on July 6th. Check out the Oceanic Operetta collection page to view all the items!
Leave a Comment