Sign into Animal Crossing: Pocket Camp today and you'll find a brand new wall and floor collection waiting for you to browse. These limited-time items are offering you two distinct looks and themes: the dreamy pastel wall and floor items will turn your camper or cabin into a magical dreamscape; and if you're looking for a bolder and more vibrant look, the ocean-horizon wall and water floor might just do the trick!

Take a look at all the offerings this time: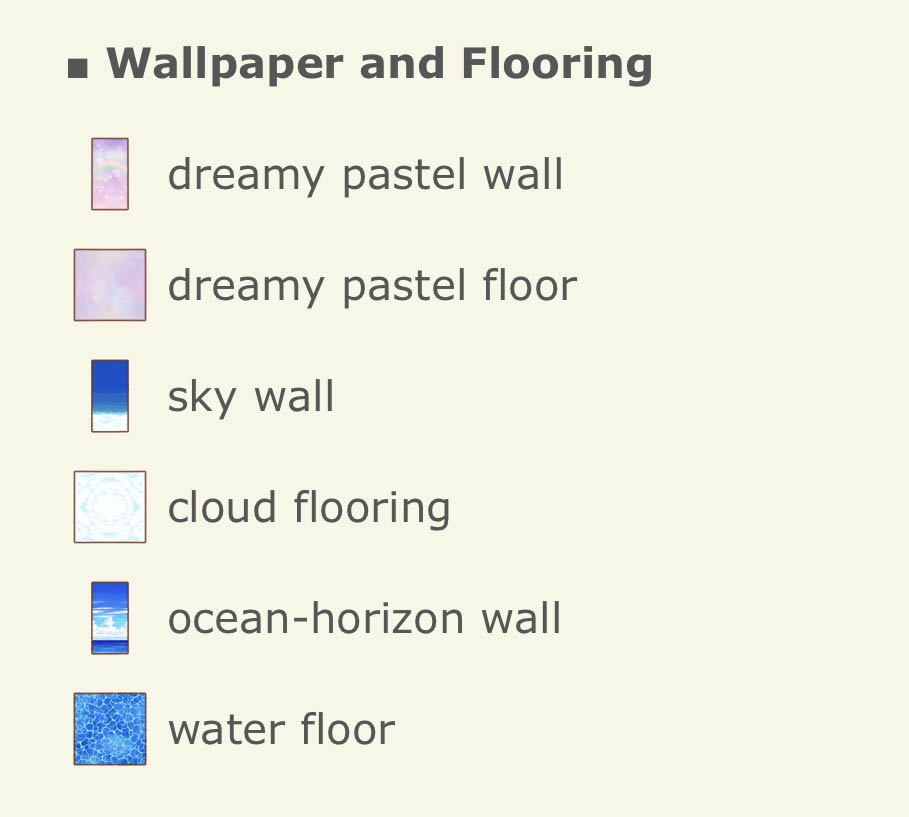 Per usual, the wall and floor items require Leaf Tickets to craft. Luckily, if you're short a few, you have quite a bit of time to save up for whatever's made your wish list! July 21st at 12:59 a.m. will be the cutoff point for this collection.
Check your in-game notices for all the nitty-gritty details. Have fun, campers!
Leave a Comment