Timed right alongside Banjo & Kazooie's Super Smash Bros. Ultimate debut, the fine folks at Fangamer have launched some new wares made for fans of birds, bears, and Rare. While they've had a few Banjo-Kazooie inspired bits of merch in the past (including a shirt I brought along to E3 — just in case), this newest line is all made with Microsoft's official blessing. That's right, it's 2019 and you can collect yourself some B-K stuff!
All available for pre-order now are three shirts and three pins. Remind yourself of all the things you grabbed and steps you took with the Banjo's Journey shirt, or just rep the bear & bird themselves with the cuter Duo design. There's also a pair of pins to consider, one with the twosome's faces on display (like they were on the game's life meter); or a shining Golden Jiggy for your lapel, backpack, hat, or anywhere else really.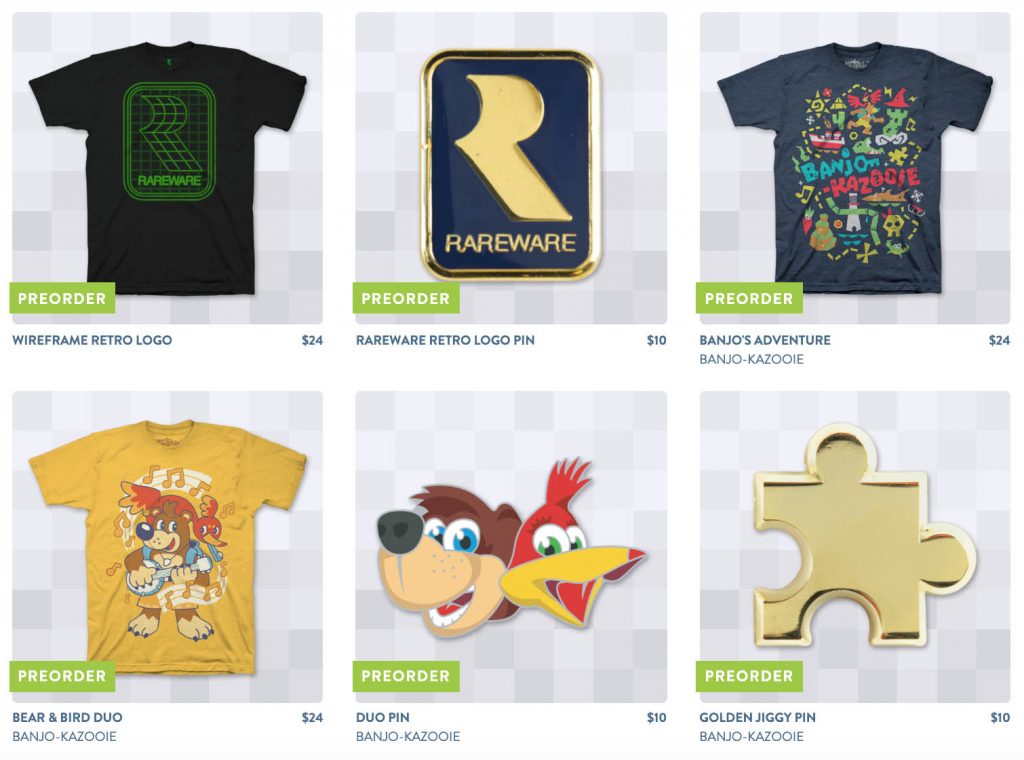 As for the Rare branded batch, you can get yourself a Wireframe Logo shirt à la Donkey Kong Country's start-up screen, or add a retro inspired Rare logo pin. All of these together are great, but the one that's got my eye is the "Coming Soon" Banjo-Kazooie plush set, uniting the two once again for new adventures and plenty of hugs.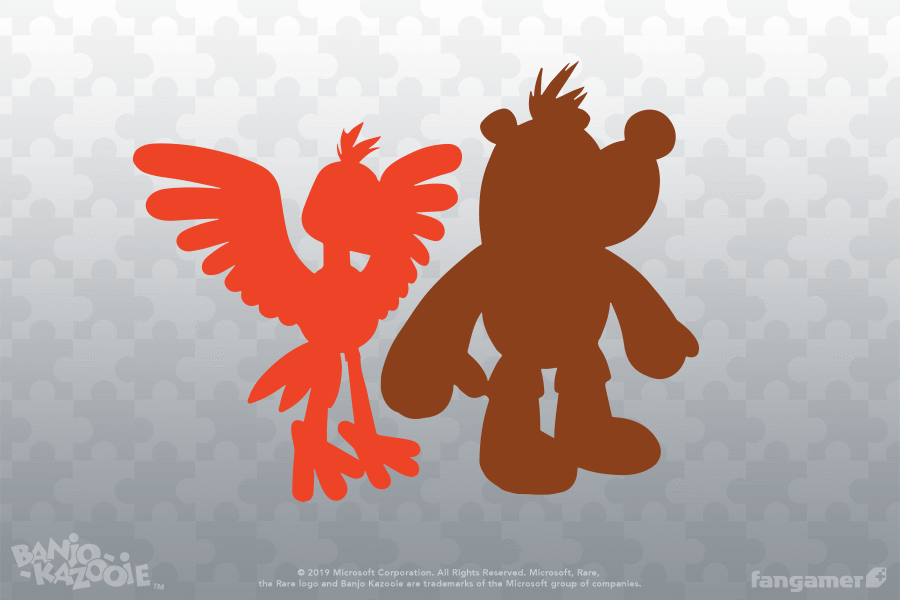 You can order everything but the plushes right now for an upcoming release, and while you do, remember that you can get free (or discounted for fans out of the US) shipping if you order at least $64 worth of Rare merch at Fangamer. Wonder why they picked that number…
Leave a Comment