Looking through Pokémon Center goods, it's common to see themes or concepts. Usually they're based more on an art style or a Pokémon or two in particular, but this time around we're getting something a little more unique. Enter: the Pokémon World Market!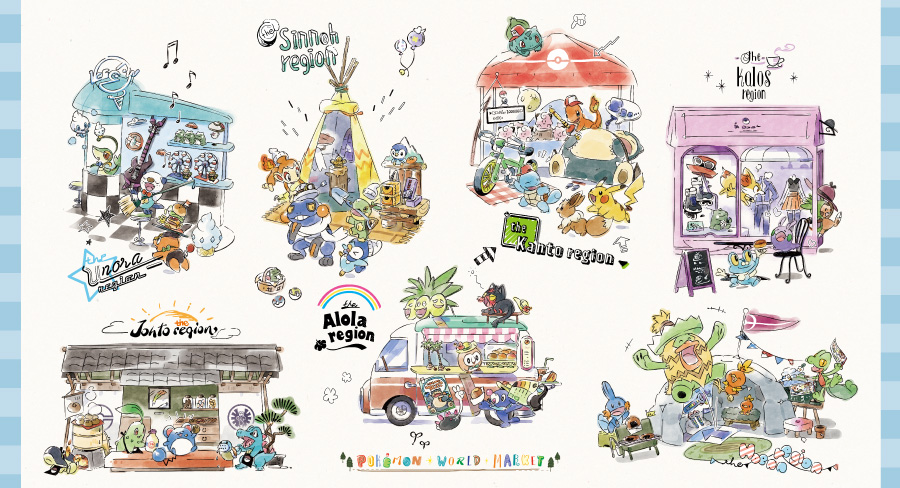 This new theme imagines a situation where groups of Pokémon are operating their own store fronts themed after their home regions. All seven current regions (sorry, Galar) are featured, with starters and some other key Pokémon setting up shop in a world showcase à la Epcot. Grab yourself a genuine Kanto Poké Doll before slurping up a Castelia Cone, take your pick between Lava Cookies and Poffins, or be the worst kind of tourist and just buy up every souvenir in sight no matter where it's from.

The star here are petit figure collections themed to each region, but some specific goods are getting a more true to form treatment. The stainless steel Moomoo Milk water bottle, or a stuffed Alolan Exeggutor pen for example. Of course there are other, frequently featured lifestyle goods — like towels and clear files adorned with the adorable artwork from this set too to keep the World Market up and running.
Be on the lookout for these once they come to Pokémon Center stores in Japan starting June 29th.
Leave a Comment