If you've been busy running around and planting flowers so you can gather up all those fluttervows for the current garden event in Animal Crossing: Pocket Camp, you need know that it's time to really pick up the pace! The second half of the event has kicked off this morning, tasking you with growing the new purple glasslily seeds so you can try your green thumb at catching the bride and groom fluttervows.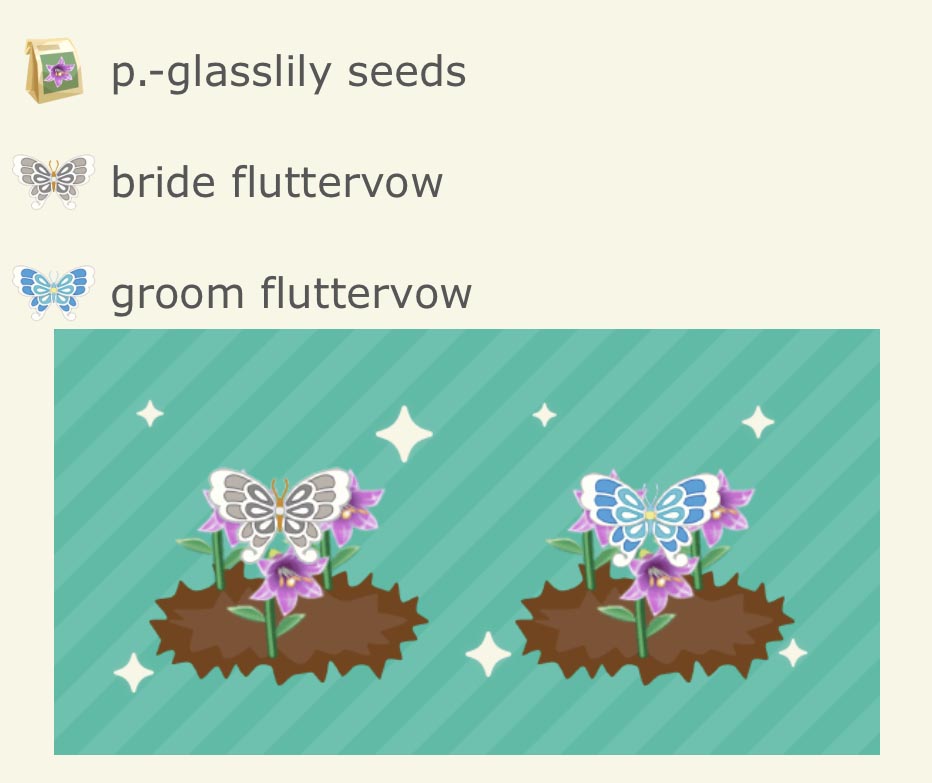 Reaching goals within part two of the event will give you the opportunity to earn new event items, like the lily-wedding walkway, the afternoon lily-glass wall, the lily-wedding reed organ, and the gorgeous lily-wedding stage. A couple types of essence and the current season event item (pearlplumes) are also up for grabs!
You have until June 10th at 12:59 a.m. to catch those creatures and help your friends reach their own goals by giving them the fluttervows you catch. Make sure to check your in-game notices for the nitty-gritty details.
Good luck, campers!
Leave a Comment