Funko has released a more official image of the Sonic the Hedgehog Pop cereal through social media. You can pre-order it for $7.99 at GameStop today.
Have a look!
---
Few franchises are as tailor-made for cereal tie-ins as Sonic the Hedgehog – his rings are basically loops, after all. The folks over at Funko seem to have made the connection, with a new box of FunkO's with the hedgehog on the box leaking via DisFunko.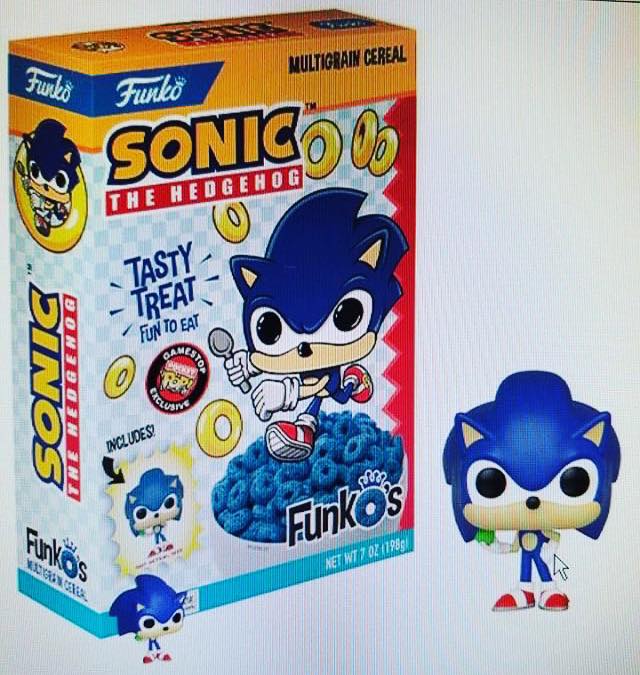 A small Funko Pop figure of Sonic will be included in the box. This isn't the first time Funko's have been released – there have similar collabs with everything from Cuphead to Pennywise – but it's perhaps the most appropriate.
You'll be able to buy the Sonic the Hedgehog FunkO's exclusively at GameStop when they're officially released.

Leave a Comment