After all the heftier bits of news were shared during yesterday's Pokémon Press Conference, the President and CEO of The Pokémon Company, Tsunekazu Ishihara, dropped a little info regarding some merchandise that will become more widely available in the near future. The apparel simply known as Pokémon Shirts in Japan will soon make its way to other territories, with North America and Europe at the top of the list at the moment.
We reported on Original Stitches' Pokémon Shirts collection back in February when a pop-up shop in Harajuku displayed the clothing for just four days. Those who resided in Japan during that time could visit the shop and see how many of the original Pokémon were placed creatively in a variety of colorful fashions. Created by a number of different artists, roughly 100 designs were featured back then — and excitingly, as President Ishihara confirmed, we'll be seeing even more patterns available once the clothing line expands to the West, as all 151 pocket monsters will be available for fabric designs.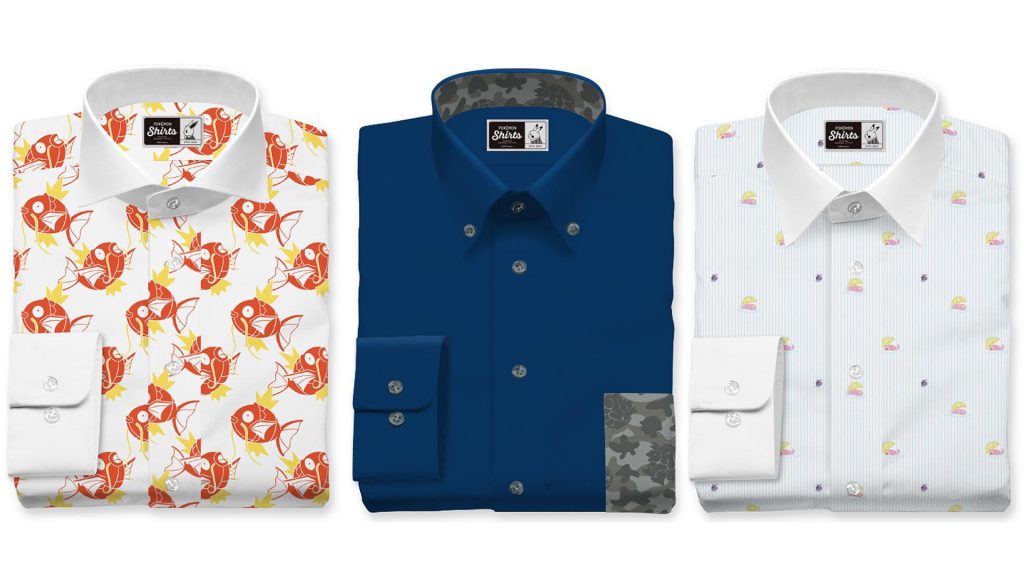 An online shop will eventually open for residents in North America and Europe, allowing customers to mix and match Pokémon and designs so they can customize their shirts to their hearts' content. Keep in mind that the previously released shirts in select Asian territories were priced at ¥10,000, which equals about $90, so you can most likely expect the price tag to fall around that mark.
More information about Pokémon Shirts will become available in the future. Until then, you can take a gander at some of the previously designed patterns in a few ways. If you haven't yet watched the Pokémon Press Conference, we recommend that you check it out, as all the presenters wore shirts from the clothing line. Some of the attendees from the audience have also been sharing the freebies they received upon leaving the event. Have a look at the free merch:
The #PokemonPressConference was underwhelming, but they gave this swag to visitors: pic.twitter.com/IhAGYRnMDG

— Dr. Serkan Toto 🔜 E3 2019 (@serkantoto) May 29, 2019

And if you want an even closer look at the apparel, a number of Instagram posts exist that show off all the gorgeous fabrics! Here's one example:
We'll report back with even more information about this divine Poké line when more details are released, so stay tuned!
Leave a Comment