We've seen a number of creative shots of all the available Eeveelutions next to their respective decorative manhole covers in Ibusuki, Japan ever since the project started earlier this year (around March). And now that Pokémon GO has added Leafeon and Glaceon to the roster, we have the pleasure of viewing even more snaps of the 'mon around the city.
At the moment, we've only seen Leafeon next to its matching manhole cover. We'll report back with images of Glaceon once people share their photos!
---
Original article: Eevee and friends promote Ibusuki, Japan with custom manhole covers
Written by: Jennifer Burch
Project Eevee was a social media adventure full of GIF-worthy moments. The promotion influenced several areas of Japan — for instance, last December, Eevee became an ambassador of sorts to the city of Ibusuki. And, thanks to similarities between the city's name and the Eevee Pokémon (adding the Japanese characters for "I love" create a pun), the crossover was more of a success than ever. Those behind the project wanted to incorporate the event into the city more somehow though — and the means in which they accomplished this are pretty amazing:
A manhole cover project was rolled out over the last few months. Eevee's design first appeared in December, with the rest of the Eeveelutions following in February. While this might seem out of the norm for American audiences, it's a common occurrence overseas, as Japan customizes manhole covers for each city. Generally, the designs contain imagery of the city/town they're located in. Floral, fauna, architecture, and more are dressed up in an array of colors and designs, and we occasionally see some familiar characters from pop culture appear. Notably, Hello Kitty and Mickey Mouse have been used.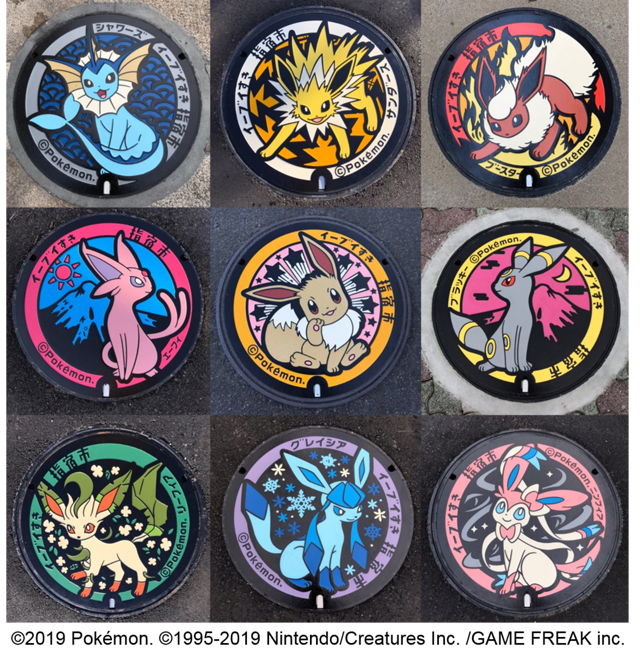 In addition to the Eeveelutions appearing all throughout Ibusuki, each manhole cover doubles as a Poké Stop in Pokémon GO. If you're lucky enough to visit one of these spots, you may receive a gift to send to your friends, one that features the artwork of the manhole cover. There's no word if these covers will remain a permanent fixture, but for now Ibusuki has a map outlining where you can find all 9 Pokémon, and it's hosting a sticker campaign.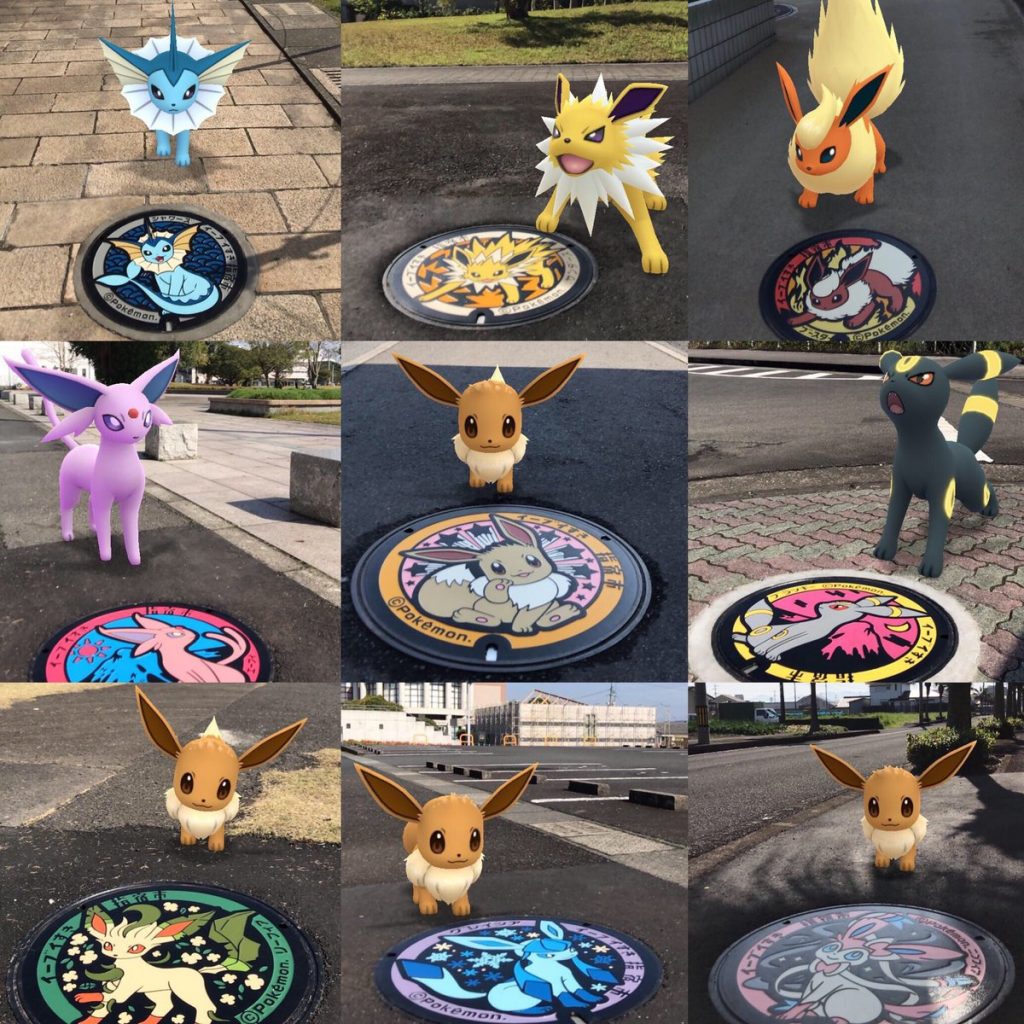 It's fun watching Project Eevee continue to promote this geeky relationship. Perhaps if Generation VIII gives us a new Eeveelution, we'll see them added to collection. We'll just have to wait and find out!
Leave a Comment