If you've been looking for a new way to show your excitement for the debut of Pokémon: Detective Pikachu in theaters, the Pokémon Center's got you covered! It's just released three new items that allow you to adorn yourself with the cute little sleuth — in the form of jewelry. That's right, two sterling silver, gold-plated pendant necklaces and a pair of earrings (crafted by jewelry experts at Han Cholo) are now available: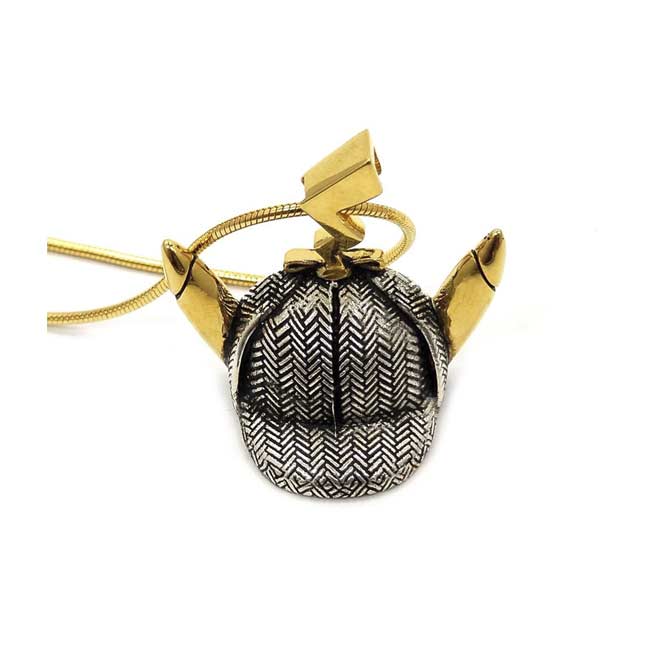 The necklaces show off the electric mouse in two new ways that are both pretty and adorable. First up, we have the Hat Pendant Necklace that encompasses the symbolic duo of Pikachu's hat with ears and the 'mon's lightning bolt tail, sitting at the price of $195.95. The hat alone is beautifully done, as it shows off the texture of the cloth in great detail! Just as lovely is the second pendant necklace that displays the detective's magnifying glass. What really defines this piece is its Pikachu lightning bolt-shaped tail — both cute and incredibly fitting for this small collection — that serves as a handle for the magnifying glass. This one is also priced at $195.95.
And finally there's the pair of Detective Pikachu Hat earrings, which will match either of the two necklaces nicely — running at nearly half the price of the other two: $95.
All of these products are crafted with 14k gold-plated sterling silver and show off a really wonderful warm shine that are undoubtedly eye-catching. They're packaged in dramatic Detective Pikachu boxes, making them worth considering for gifts for anyone who's looking for something extra special for a loved one.
Make sure to check out the Accessories page for the Detective Pikachu jewelry collection by Han Cholo over at the Pokémon Center for all the info and even more promotional images.
Leave a Comment