The Animal Crossing UK Twitter account has teased five more new animals that will be heading into Pocket Camp soon. And just like last time, these newbies won't be available around your map — you're going to have to work for 'em a little more! That's right, this next batch of new faces will be found through Blathers' Treasure Trek once again.
Check out this visual hint containing five mysterious silhouettes: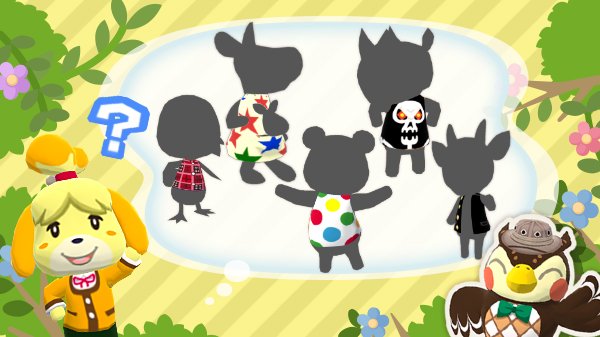 Longtime AC players, you might already spot some of your favorite animals! And for anyone who's newer to the series, we can help you identify the group. From left to right we have the following: Jacques the bird, Astrid the kangaroo, Groucho the bear, Spike the Rhino, and Bruce the deer.
None of these fall into my personal favorites category… but that's okay! It'll just be nice trying to invite all the animals to my camp and map through Treasure Trek.
We usually don't have to wait long to see this kind of small update to roll out, so we'll most likely find them available within the next day or so.
Have fun out there, campers!
Leave a Comment