We previously shared a partnership between Pokémon and shirt designer/retailer Graniph, which graced us with some stylish threads starring a handful of the original 151. Now even more are stepping out of the tall grass and are ready for Trainers, fans, and fashionistas to catch 'em all.
Leading them all is the one and only Pikachu, with an all-over lightning bolt print featuring number 25. This one's available not just as a t-shirt but as a one-piece dress, letting you take your style in different directions and just in time for summer.
If you really want to blend in, there's a Ditto camouflage print complete with beady eyes and bendy blobs from hem to neck. Want something a little more varied (which is really saying something next to Ditto)? There's a shirt covered in different Pokémon tails sneaking out behind vertical stripes. I spy Eevee, Vulpix, and more for this one, available as both a button up and a dress as well.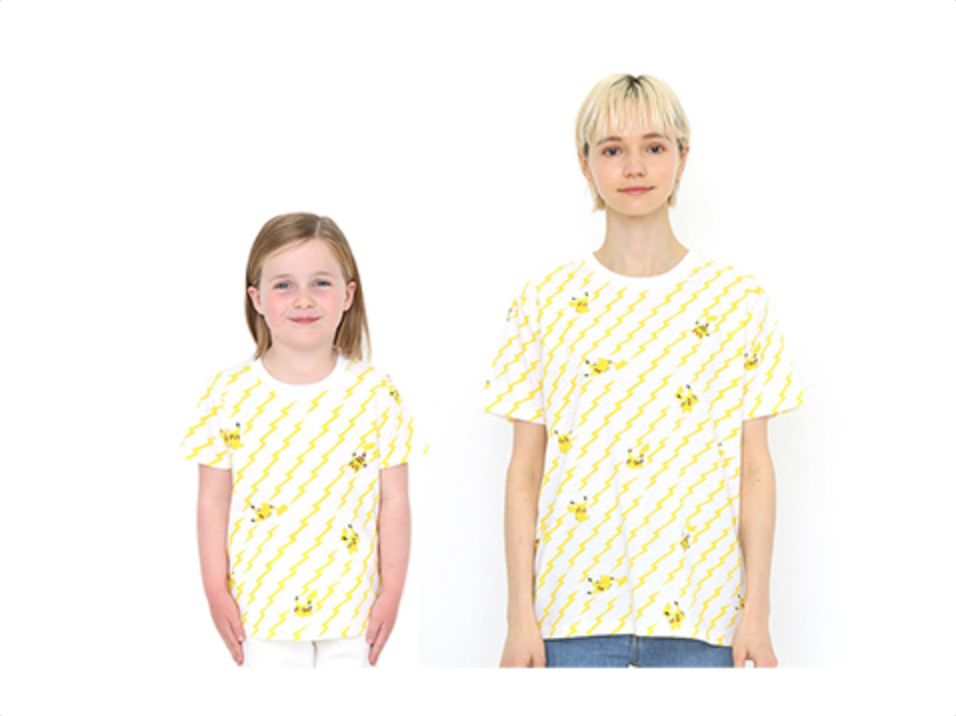 Want something that might get you a little teary eyed? Butterfree's back to flutter through this striped tee, flying high and spreading its Sleep Power. And for all you Misty fans, Horsea's getting a t-shirt and button-up highlighted by criss-crossing ink jets. It's a good look for the little seahorse and sure to catch some not-so Mean Looks.
These'll be launching on May 25th at various price points, with hopefully still more to come. With Detective Pikachu doing well and Sword & Shield due out later this year, there's no time like the present to show your Pokémon pride.
Check out the Japanese Pokémon Center's updated Graniph page to view all the t-shirt designs.
Leave a Comment