The Japanese mascot business is truly wonderful — not just because it bequeathed the manic violence of Chiitan upon the human race, but because it allows for some truly nutty promotions and publicity stunts. Case in point — Geodude, the Pokémon known for funky proportions and popping up way too often in caves, has been named as tourism ambassador for Japan's Iwate Prefecture.
The collab comes about largely due to Iwate's name — its kanji characters, 岩手, individually mean "rock" and "hand," which is pretty much exactly what Geodude is as a being. Of course, the legless species of Rock-type Pokémon doesn't exactly make for a good mascot outfit, but the masterful designers over at The Pokémon Company have come up with an ingenious decision: transparent checkered .PNG legs. Amazing.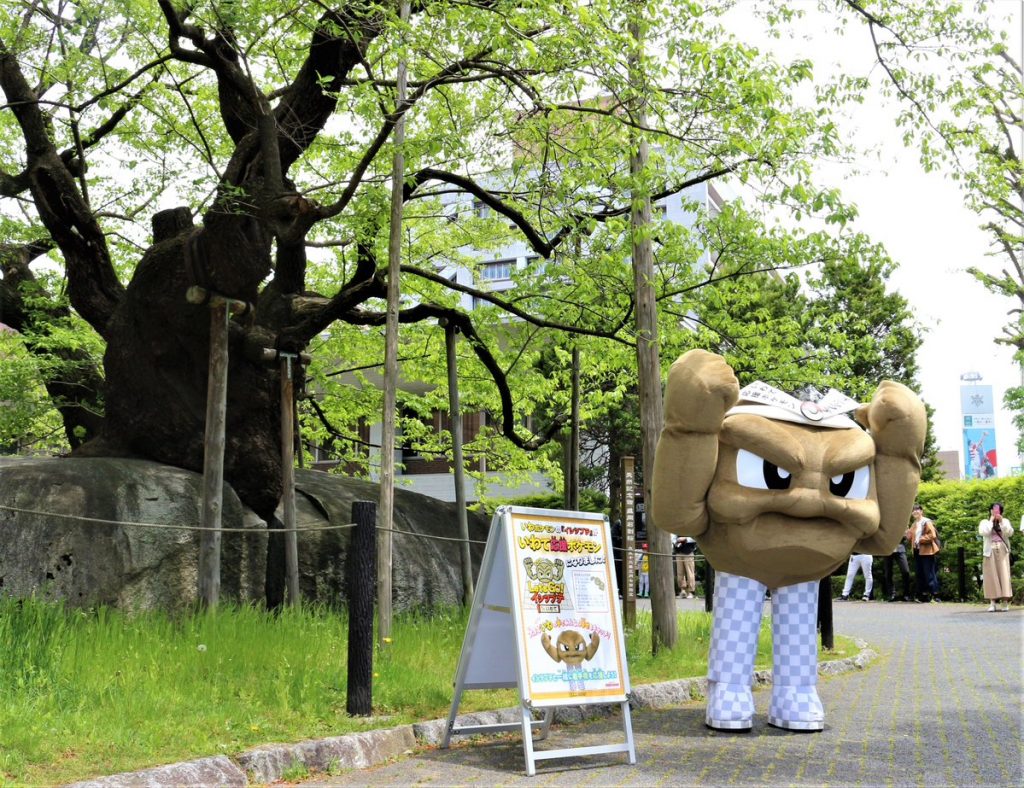 And if that weren't enough, the project comes with its own animated theme song, which is, of course, in the Rock genre. The quasi-anime opening has both clearly understandable puns and moments of quaint dramatism, and really has to be seen to be believed:

All we can hope is that Pokémon sends yet more of its creatures to the world as cultural ambassadors. Think about it: a Rainy-day Castform with a coffee cup for Washington state, a Cacturne with a cowboy hat for Texas, and a Feraligatr who's had one too many Rare Candies for Florida. The possibilities are endless!
---
Via Siliconera
Leave a Comment