With DJ KK's garden event behind us, it's time to start thinking about the next activity in Animal Crossing: Pocket Camp. Are you ready for a gyroidite hunt? It's going to be a royally fun time, as we'll all be searching for kingly gyroidite around our maps!
Gathering up the little nuggets will give you the opportunity to craft furniture based on gyroidite from previous scavenger hunts. Items include gyroidite that you can place around your camp (or camper and cabin), and even one that your character can wear on their head!
Check out the full item list: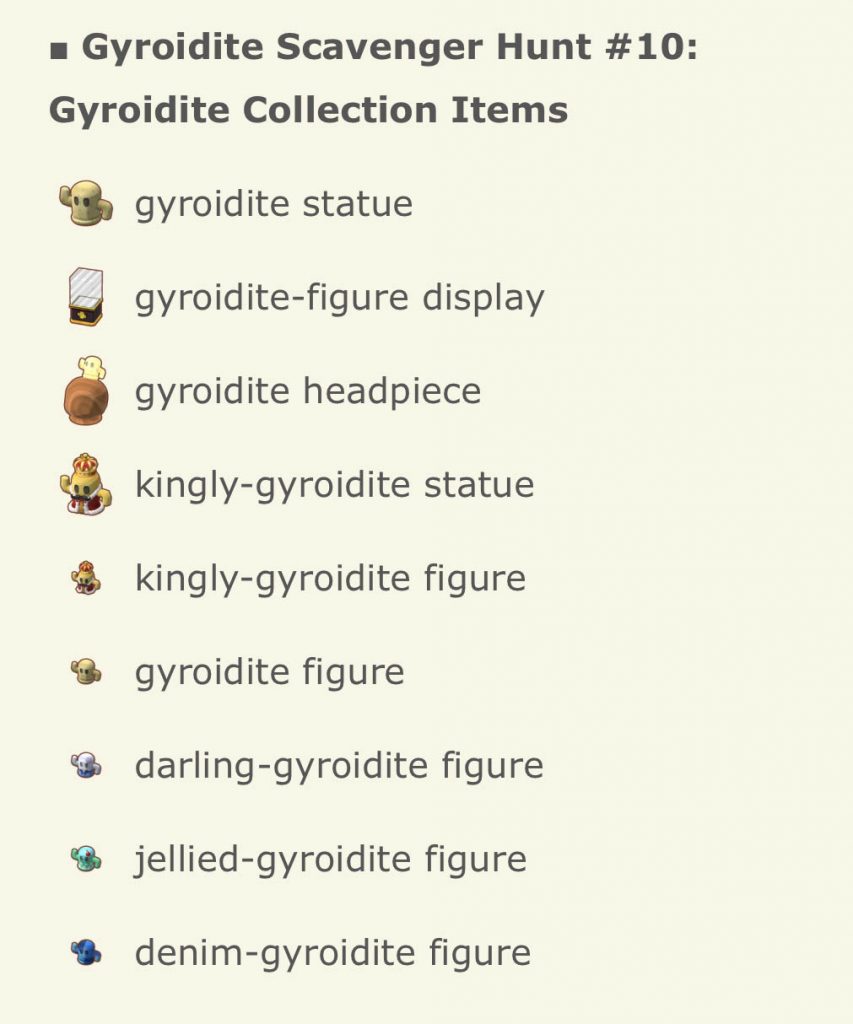 To make the occasion even more festive, the gyroidite statue and the kingly gyroidite statue do a jig when you place them around your camp, and your animal friends will join in on the party by dancing alongside them. Adorbs! Keep in mind, however, that Leaf Tickets are required to craft the gyroidite statue, gyroidite-figure display, and gyroidite headpiece.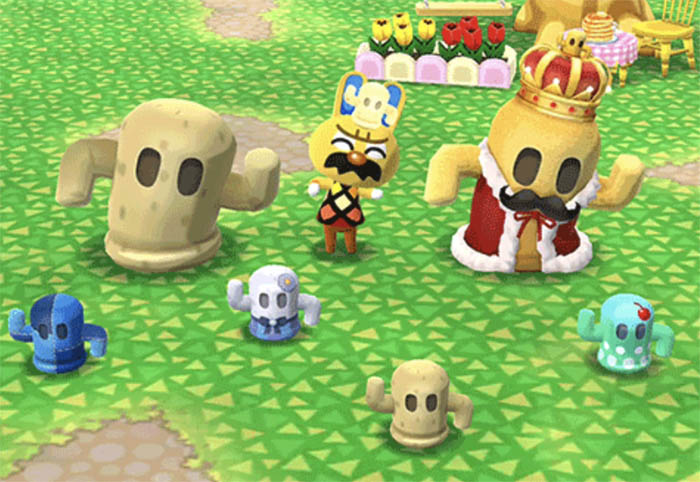 If you're participating in the Seasonal Event Goals, you'll be happy to know that you can earn pitchplumes and Leaf Tickets by participating in the scavenger hunt — yay!
You have until May 22nd to find those gyroidite that are scattered around your map. What are you waiting for?! Go get 'em, campers!
Leave a Comment