Among the fervor of Pokémon: Detective Pikachu's debut, there have been a few free ways to show off your love for the franchise. Besides picking up promo cards and posters, official digital wallpapers were released over the last few weeks. While The Pokémon Company ended their rolling release on Friday, Nintendo jumped in with some new additions to My Nintendo.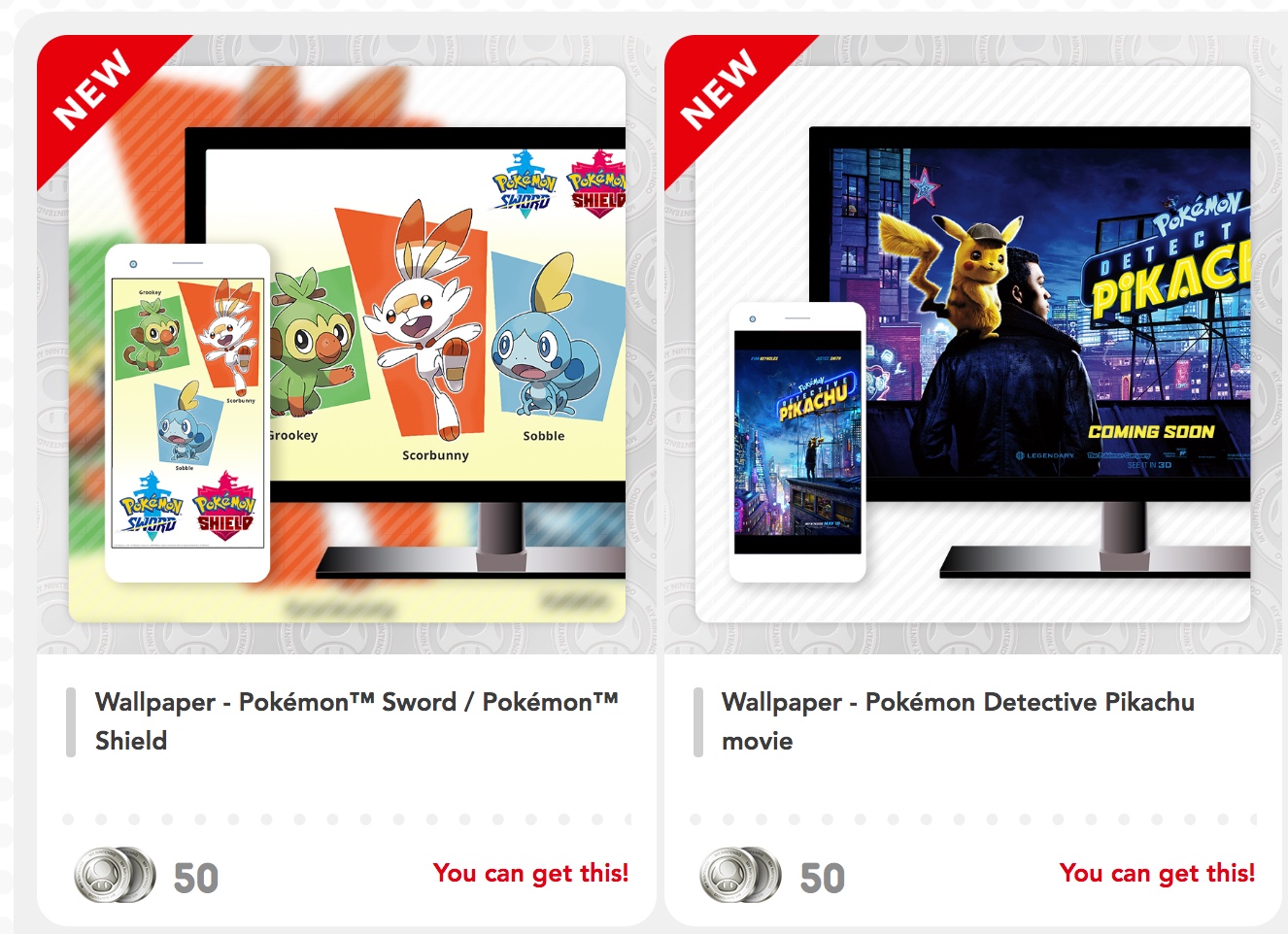 Celebrating both Pokémon: Detective Pikachu and Pokémon's upcoming journey into the Galar region with Pokémon Sword & Shield, two new wallpapers are available to purchase. These two aren't exactly free, but chances are you have some Platinum Points sitting in your My Nintendo account point bank. For 50 Platinum Points each, you can deck out your computer and/or smart devices with Galar's starter trio (Grookey, Scorbunny, and Sobble) or solve a mystery with some inspiration of the Pokémon: Detective Pikachu wallpaper.
Pokémon: Detective Pikachu is now playing in theaters and Pokémon: Sword & Shield will be appearing on Nintendo Switch later this year.

Leave a Comment