One day on the job and Pikachu's already taking off the deerstalker and trading it in for a different piece of headwear. It doesn't take a detective to see the evidence that this might be one of the cutest batch of Pokémon gacha figures ever made. Have a look for yourself: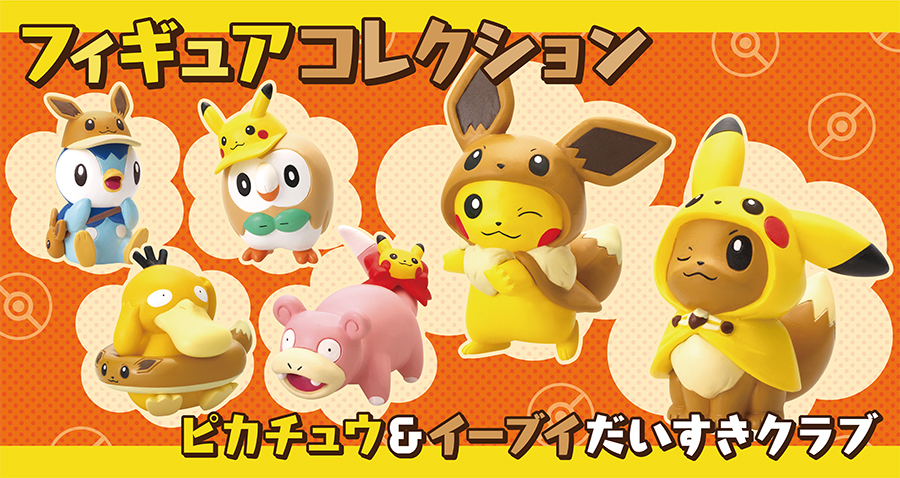 Pikachu and now, officially, best friend Eevee are wearing ponchos of each other, looking great and shooting to the top of the "Gosh, this really should've been an outfit in Let's Go!…" list. Make it happen, Nintendo! They aren't the only ones though, as Rowlet, Piplup, Psyduck, and Slowpoke are getting in on the fun with some new Pikachu and Eevee accessories.

This figure collection will be popping up in Japan starting May 25th. Let us know your favorite of the set, and be on the lookout for plenty more Pokémon news this Detective Pikachu weekend.
Leave a Comment