A month from now the Kirby Café in Tokyo will begin its summer celebration with new menu items and goods for purchase for fans who schedule a visit. It's the perfect spot for a cool drink on a hot day and a cute dish to make your (friend) heart melt away. Have a look at what Chef Kawasaki's serving up at the Kirby Café Summer!
For food, there are three new items and a slight update to an existing one. If you want a lot of variety, the Kirby Summer Vacation plate is for you. With multiple tastes and garnishes, the cutest bit is the rice float ring holding up a ceramic Kirby (or Waddle Dee!) that you can take home with you.

One of Kirby's animal friends has finally made it to the Cafe, with everyone's favorite sunfish starring in their own dish. The Floating Yogurt and Granola with Kine plate are sure to cool you off, bringing cream, fruit, and yogurt together, with Kirby's undersea chum staring up at you.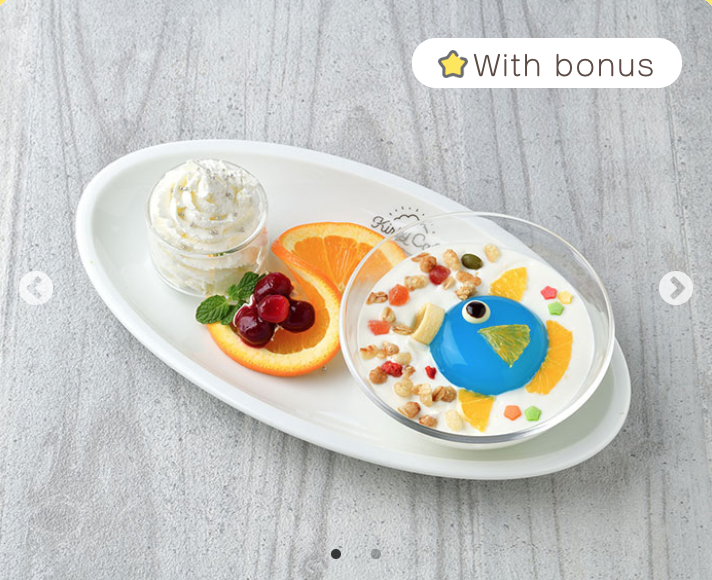 The King's getting in on the fun too, with Dedede's Forgotten Things giving you his trademark hat and hammer in an edible form. Both the King and Kine plates also let you keep the glass bowls they're served in, making for a great and reusable souvenir of your summer stay!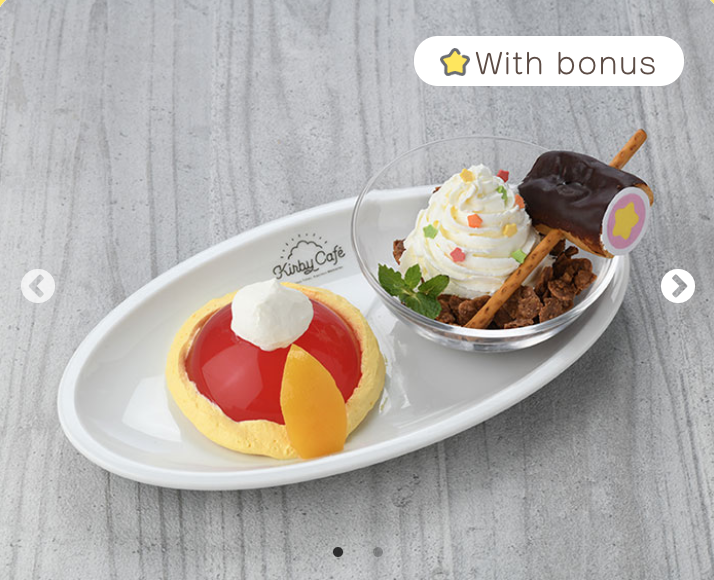 As for the updated dish, the Whispy Woods curry plate is getting an upgrade to reflect The Ultimate Choice mode of Kirby Star Allies. Some of the greens are being changed up, but the real test comes with how spicy you want your curry. Four levels of heat have been introduced, each with a label matching the spiciness of The Ultimate Choice's difficulty levels. You also get yourself a Kirby or Waddle Dee with this one!
Three new drinks are also being added. The Aqua Star cocktail is my personal favorite of them, bringing a refreshing splash of fun to your day and a marshmallow Kirby having himself a swim. The two others, Fruity Forest and Ice Mug Heat, offer up different flavors and variety and let you take home the mason jar it's served in, with two varieties available.

Finally, we come to the new goods available in the café's shop. If you liked your Aqua Star drink enough you can purchase the large tropical glass it was served in separately. There's also a super cute take home treat in the Kirby and Waddle Dee pancake set, complete with four different flavors and sold in their own insulated bag. Last but certainly not least, the cook can finally step out of the kitchen with a special Chef Kawasaki plush available for those who know who the best Helper really is.

All of these new treats and trinkets will be available at the Kirby Café Summer, running from June 11th all the way til September 23rd.
Leave a Comment