For every movie nerd and artist, there's one particular item that we covet. Sometimes this will lead us to hunt through used bookstores, swap meets, and secondhand markets beyond the digital world. Yet, for current films, it's easier to purchase their behind-the-scenes tome of an art book.
The Art and Making of Pokémon: Detective Pikachu was quietly listed on Amazon and Barnes & Noble last month. Beyond the product images, we weren't treated to any previews allowing us to "look inside" at the time. Lucky for us, ahead of yesterday's yellow carpet premiere of Detective Pikachu in New York, the official Pokémon Twitter account (and other social media channels) gave us several teasers of what's inside the 200-page book.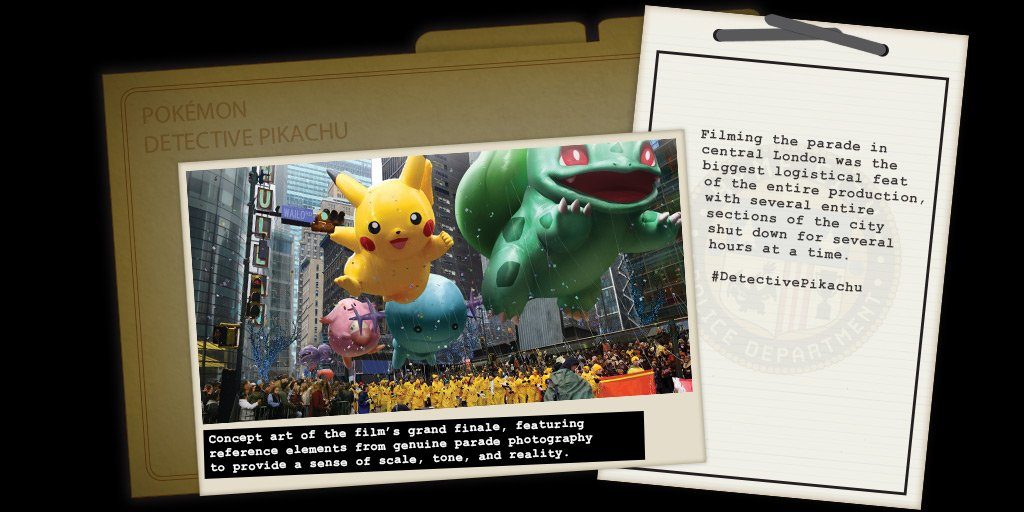 From details about the filming and acting process, to pictures of props, illustrations from kitbashing pre-production sessions, and character renders, this preview is certainly living up to the book's name.
This monster of a coffee table book that'll most definitely delight fans' and artists' bookshelves will be released on May 21st.
Leave a Comment