A week from now, GameStop will be the first of three retailers in the US that will be giving out the missing cards from the Pokémon: Detective Pikachu TCG expansion. We've previously reported that the retailer will be giving away the Snubbull promo card in participating stores, but now the company has added a bonus to the already-sweet swag.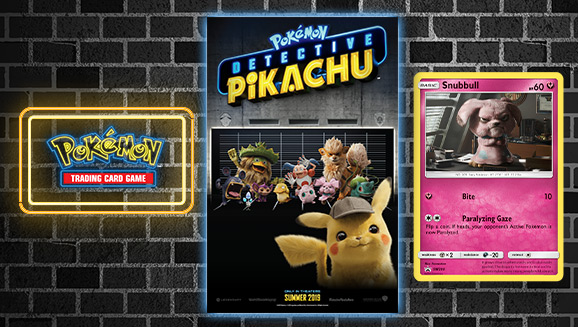 To adorn your walls, a Pokémon: Detective Pikachu poster will also be given out (while supplies last). The poster isn't just about Pikachu though, as various Pokémon from the film appear on it, in front of a police wall lineup. Oops! Well, Detective Pikachu did say that this mystery would get twisty!
See Pokémon: Detective Pikachu in theaters on May 10th, and then swing by your nearest participating GameStop to revel in sweet, sweet free Pokémon swag.
Leave a Comment