In recent years, Sega has had something of a resurgence. 2D Sonic finally returned in style with the critically acclaimed Mania, Yakuza finally went mainstream, Atlus released several major titles after being brought under the umbrella, and the company's history has started to be thoughtfully cataloged with the likes of Sega Ages. All of that's seemingly just the start, though, at least according to Sega's financial report for the 2018 Fiscal Year.
The report shows strong results for packaged games, especially in North America and Europe, while mobile and pachinko games floundered in comparison. As a result, the company plans to re-allocate resources to focus on these areas, and will be narrowing down the list of new titles to focus on existing IP. That doesn't just mean recent franchises, either – Sakura Wars, which is getting a new entry this year, the Mega Drive Mini, and "other idle IP" are all mentioned in the slide.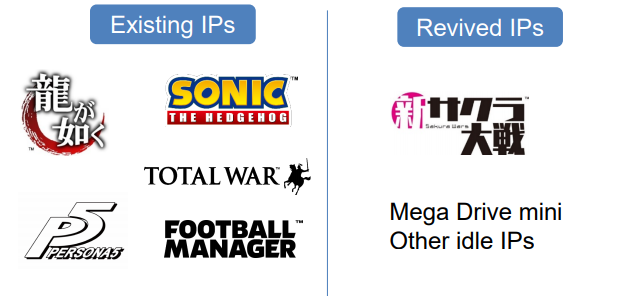 As for the next year of content, Sega tells investors to "expect significant increase of sales due to the launch of several large new titles of existing IP". As of right now, various Yakuza ports, Sakura Wars, Team Sonic Racing, Judgment, Mario & Sonic at the Tokyo 2020 Olympic Games, and Total War: Three Kingdoms are expected to launch, but here's hoping there are some surprises in store.

Leave a Comment