Pokémon GO and Pokémon: Let's Go, Eevee and Pikachu brought a new Pokémon into the franchise — Meltan. The adorable, metal-eating Pokémon's journey has led to a time-consuming task in "catching them all" for the completionist crowd. Needing 400 candies to evolve into Melmetal, you certainly have to be on top of your A-game by opening the Mystery Box for maximum candy harvesting.
Niantic has stepped in before, offering a Meltan event and introducing its Shiny version (which dons a blue wire instead of red and a brass-colored nut). And now the world is now getting another opportunity to catch the 'mon during Japan's weeklong celebration of Golden Week.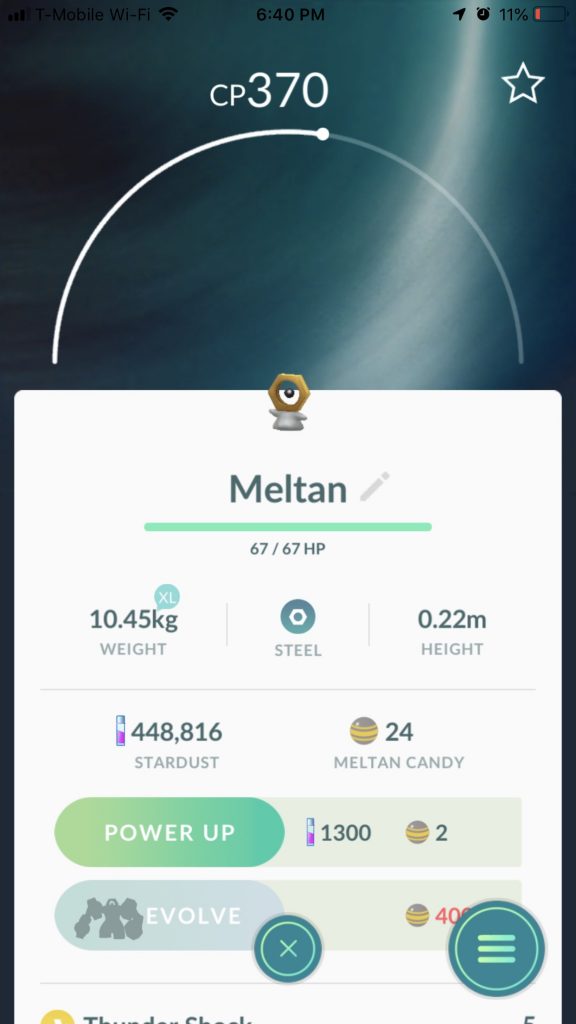 First announced to Japanese Pokémon GO players, Pokémon is honoring the eventful week in various ways. Detective Pikachu will be premiering in Japan on May 3rd, and now Pokémon GO and Pokémon: Let's Go will join in, too! Luckily, the Pokémon GO event isn't limited by region and Niantic posted the following details on the Pokémon GO blog this morning:
Date + Time
Wednesday, Apr. 24, at 1:00 p.m. PDT (GMT −7) until Sunday, May 5, at 1:00 p.m. PDT (GMT −7)
Features
When you open the Mystery Box, you may encounter the Shiny version of the Mythical Pokémon Meltan!

Trainers will now be able to open the Mystery Box every three days, even after the event ends.

A new event and some tinkering to the Mystery Box? This is some good news all around, especially if you have yet to acquire a Melmetal!
Leave a Comment