The newest Pokémon TCG expansion is following its Team Up predecessor by celebrating its release with a Pokémon Trade & Play Day. Technically, we should pluralize "Day" as two different retailers on two different Saturdays will be participating in the event.
What's up for grabs? Another activity bundle that will contain a TCG coin, 3-card packs of the new expansion, and a couple of worksheets to color in.
Pokémon Sun & Moon: Unbroken Bonds will arrive in stores beginning on May 3rd. The next day — Saturday, May 4th — participating GameStop locations will be conducting their Trade & Play Day from 2 p.m. to 4 p.m. (your local time). To find the nearest participating GameStop, you can check on GameStop's website.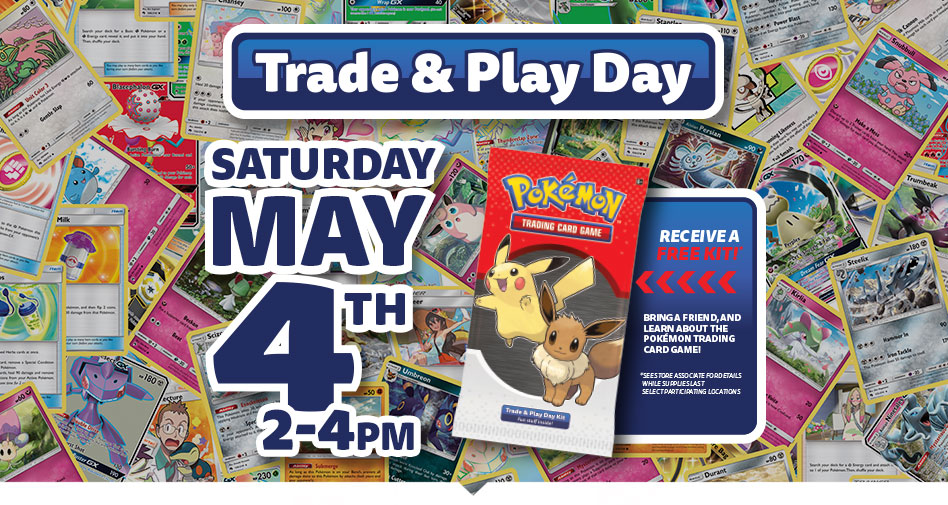 After having a week to collect them all, you can trade for the cards you desire at Best Buy. Select Best Buy locations will be hosting their Trade & Play Day on Saturday, May 11th, from 11 a.m. to 2 p.m. (your local time). A full list of the participating store can be found on Best Buy's event page. Just select your state and the next drop-down menu will list all participating cities/locations.
Reminder: This same day (May 11th) is when Target will distributing its Pokémon: Detective Pikachu promo TCG card, Psyduck!
Leave a Comment