Previously, we reported on the possibility of more Pokémon Funko POP!s receiving a supersized upgrade. Pikachu was the first, debuting as a Target exclusive last year, and a leaked DPCI number making the rounds in March named Bulbasaur as the next.
If you had any doubts of a 10-inch Bulbasaur Funko POP! spawning onto Target's shelves, then you can put them to rest. Posted by @whatspop_in on Instagram, and then promptly shared by both DisFunko and PokéPOP, we have our first image of the figure in box from what appears to be a Target stockroom.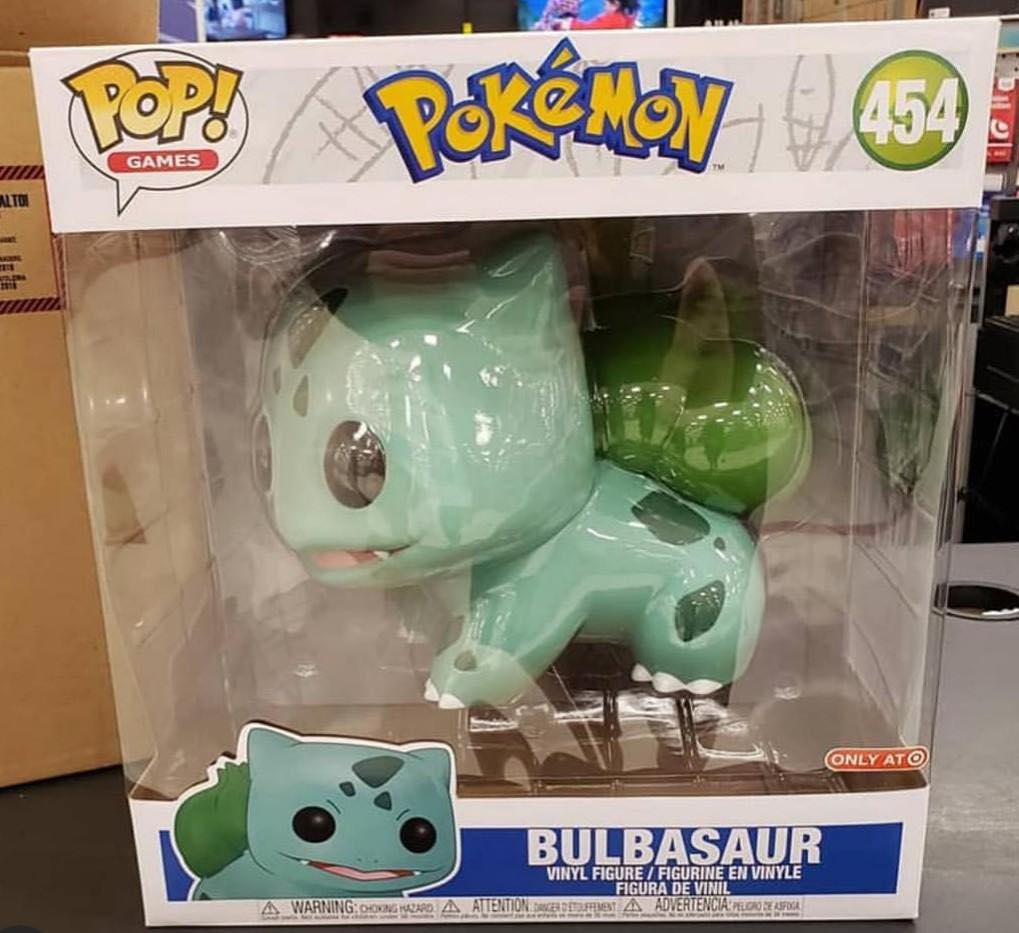 Target locations are receiving their shipments of the PokéDex #001 Pokémon across the country, and you can even check Brickseek to see if your local store has processed their shipments (price is still holding at $29.99, too). DisFunko was able to confirm the POP!'s release date is what was first reported on May 11th. They were also able to confirm that Bulbasaur would be available online and in-store.
Target exclusive 10" Bulbasaur is street dated for 5/11 release. Will be in stores and online. pic.twitter.com/mneXN6ZbCJ

— DisFunko (@DisFunko) April 13, 2019
First Pikachu, now Bulbasaur… I don't think it's a stretch to guess that Charmander and Squirtle will also have 10-inch Funko POP! versions sold exclusively through Target. Time to make room on your shelves, Trainers!
Leave a Comment