Usually Pokémon GO's Community Day date and time are announced only a few weeks before the special day kicks off. However, when viewing the Events page on the official site (PokémonGOLive), there are currently dates listed for Community Days until August 2019.
These days aren't the same as 2018's Community Days and they alternate between Saturdays and Sundays. Times and what Pokémon will be spawning everywhere haven't been disclosed yet, but you can at least pencil in the following days into your calendar.
Sunday, May 19th, 2019

Saturday, June 8th, 2019

Sunday, July 21st, 2019

Saturday, August 3rd, 2019
Thank you, Niantic, for not having Community Day overlap with Pokémon: Detective Pikachu's opening weekend and for the timeliness of June's event — we'll most definitely get hyped up for E3 and Pokémon Sword and Shield! Stay tuned, and we'll report back with the Pokémon that will be starring during each Community Day and who ends up making a Shiny appearance on Pokémon GO's Twitter in the coming months.
---
For reference: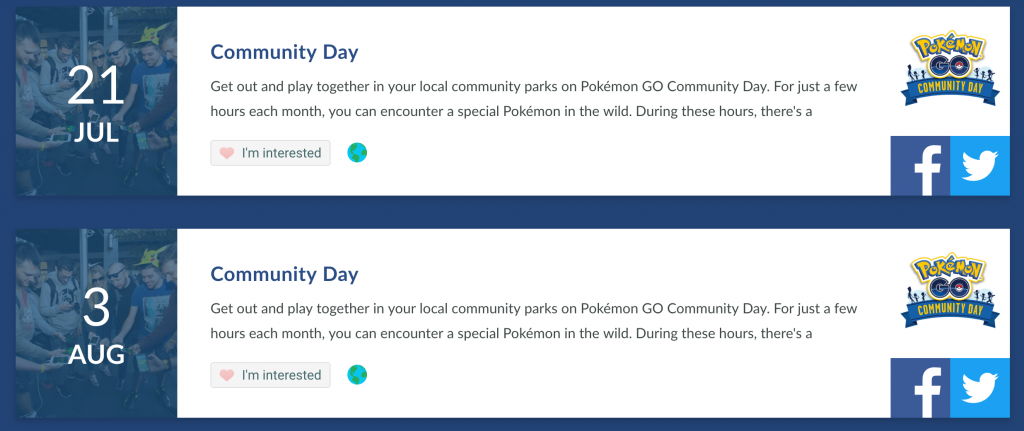 Leave a Comment