The Pokémon Company finally revealed what was behind the silhouette of the next A Day With Pikachu figurine a few days ago, but we were missing a specific angle in those images during that preview. What would Flabébé's expression be?!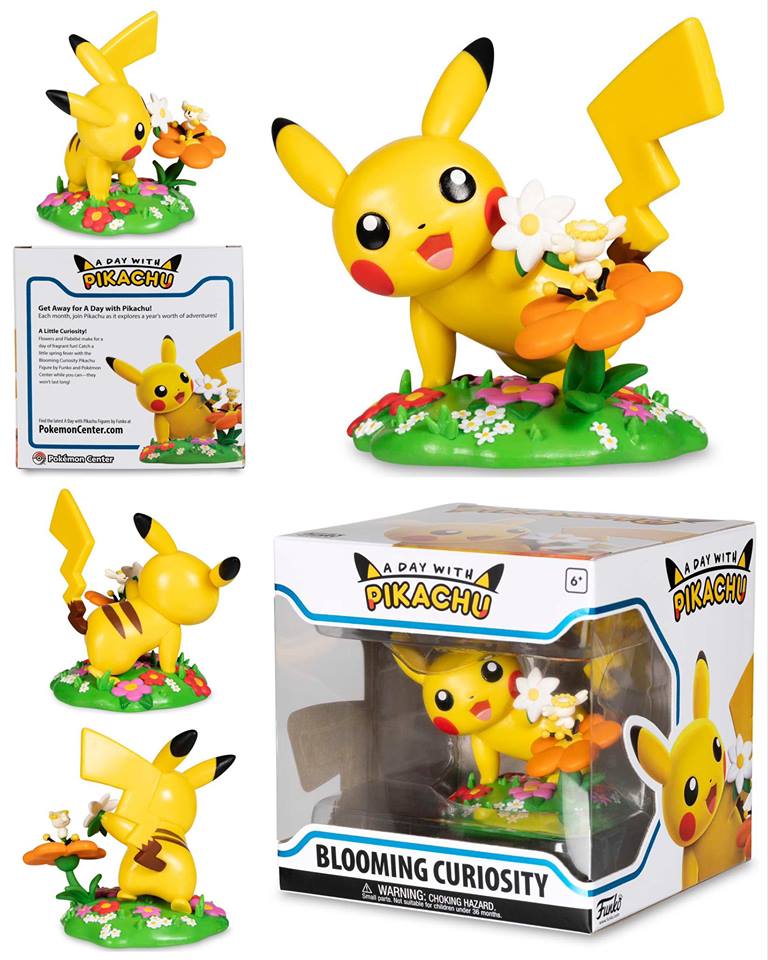 Wonder no more! DisFunko posted a composed image set of the figure from four different angles, along with packaging shots. The image quality here is so clear that we can even read the figure description on the back of the box:
"A Little Curiosity!

Flowers and Flabébé make for a day of fragrant fun! Catch a little spring fever with the Blooming Curiosity Pikachu Figure by Funko and Pokémon Center while you can – they won't last long!"
The PokémonCenter has yet to send out the email announcing Blooming Curiosity's release date, but at least we have a better idea of what this Pikachu will look like now. We'll tweet out when A Day With Pikachu: Blooming Curiosity is listed online and available for purchase at @NinWire. Stay tuned!
Leave a Comment