If you're a fan of the cute, the pretty, and pastels, I've got a treat for you — Animal Crossing: Pocket Camp's newest fortune cookie, Chrissy's royal cookie, has made its way to the Fortune Cookie Shop today!
"Dabble in fantasy as you sip your tea!" That's how the game describes the cookie, and I absolutely love it. Get a taste of what this new series brings by checking out the full item list: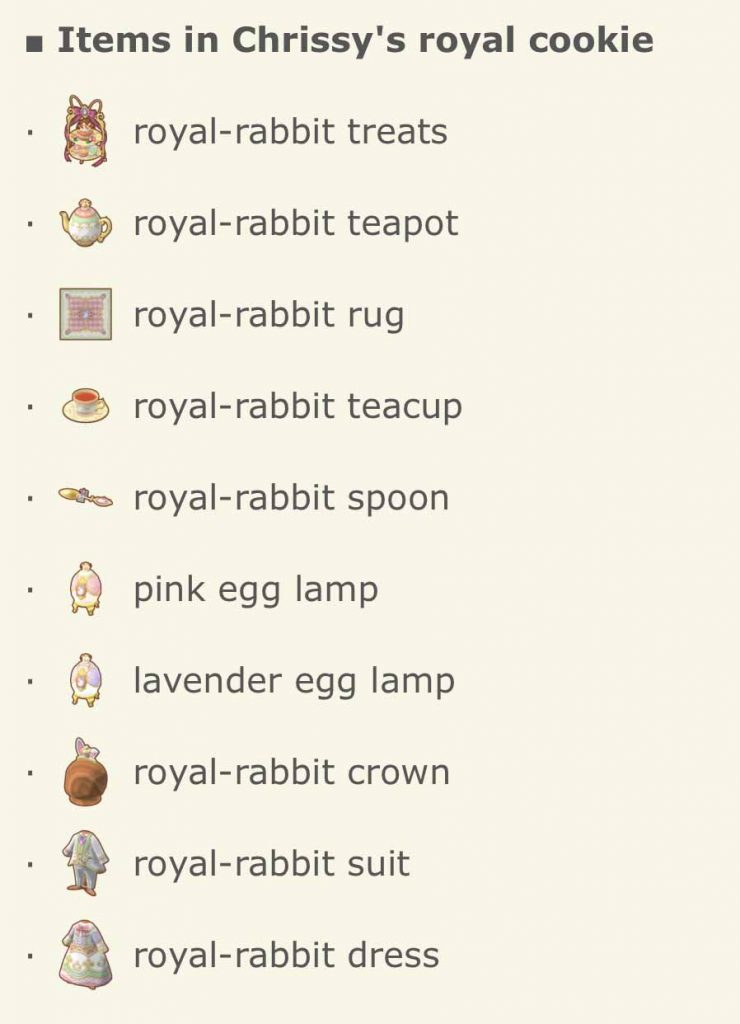 The cookie's featured item is the royal-rabbit treats. Acquiring it and fulfilling the animals' requirements will give you the opportunity to view the special memory starring Chrissy, Tia, and Pierce. How sweet!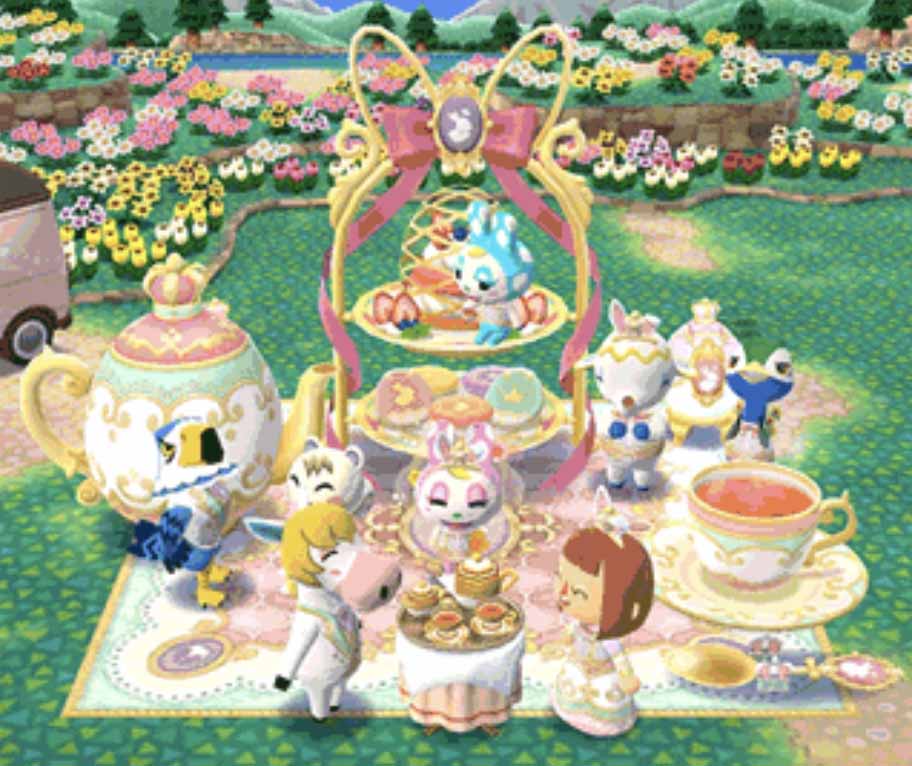 You have until July 10th at 12:59 a.m. to indulge in this royal cookie, which gives you more than enough time to save up those Leaf Tickets (should you choose to do so) to get your favorite items. As for me? I want them all and might just have to sell all my belongings so I can buy a ton of Leaf Tickets…
Leave a Comment