As of today, we're one month away from Pokémon: Detective Pikachu hitting theaters. Unless you live in Japan, where the film will be premiered a week ahead of its near worldwide release. To mark this countdown, Ryan Reynolds' social media channels posted a "Casting Sneak Peak" video where various Pokémon CGI renders were shown off "auditioning" for the film.

In addition to that, ticket pre-sales for the film have begun, with some theaters having showtimes begin on May 9th. And for some added nostalgia, a TCG promo card is being given out with every ticket purchase while supplies last. This card, of course, stars Detective Pikachu partaking in one of his favorite pastimes — consuming copious amounts of coffee at Hi-Hat Café.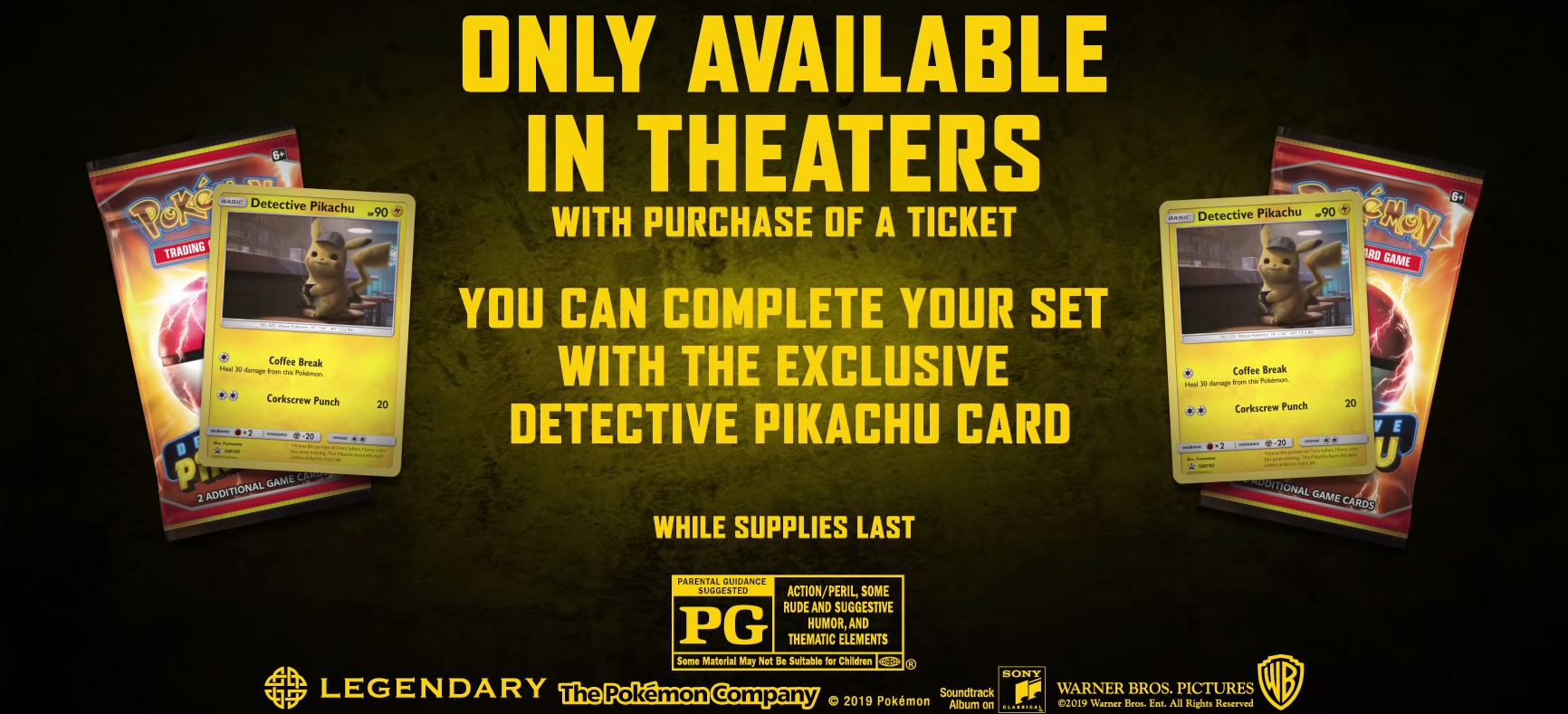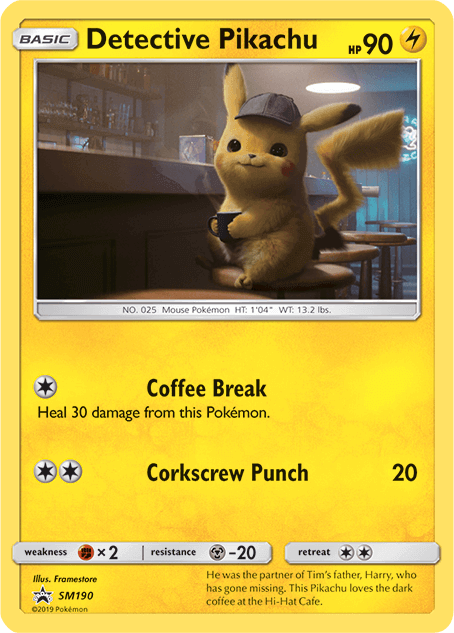 Now with one more TCG card to be unveiled for the entire Pokémon: Detective Pikachu expansion, which Pokémon will be featured? Hopefully we won't have to wait too long, as things are ramping up for the film's release.
Leave a Comment