Now that the Katie's Time Out garden event is over, it's time to move onto other things in Animal Crossing: Pocket Camp! Starting us off this week, the game has officially updated to version 2.3.0. While no huge, substantial changes have been made this time around, there are a few updates worth having a look at:
Reissue Crafting is now available! Starting on April 10th (tomorrow), the first round of reissue items will be available to craft.
A 'Let's go!' button may pop up from time to time at the bottom of some notifications. The location to which you're directed will change, depending on the topic at hand.
Giving furniture to Gulliver has now been made easier — yay!
Your max inventory space for collected items will increase upon reaching certain goals.
Multiple rugs can be added to your camper now.
You can now favorite limited-time craft items.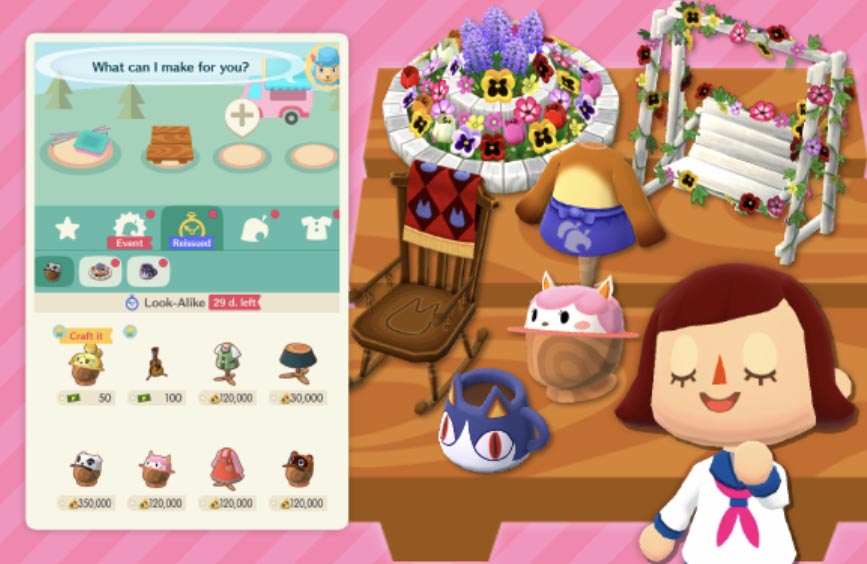 A few other minor changes have been made in this latest version of the game. Make sure to check your in-game notices for all the details.
Pocket Camp is thanking all us players for being patient while it continues to update and improve. As a token of thanks, you'll be receiving 20 free Leaf Tickets tomorrow!
And that wraps up today's notes! Have fun out there, campers.
Leave a Comment