The Pikachu-centric figurine series A Day with Pikachu keeps getting better and better, as today The Pokémon Company released pictures of the next piece. While we've already seen a silhouette tease of the figure before and could guess the theme pretty easily, seeing the finished version still feels like a fresh surprise.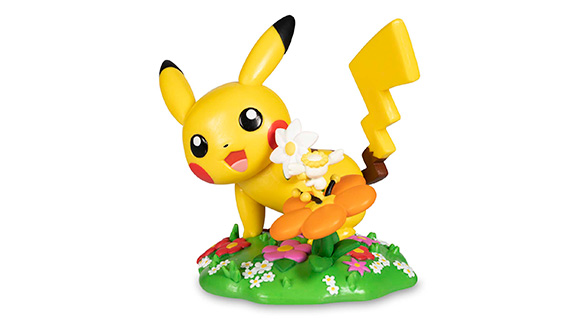 Dubbed A Day with Pikachu: Blooming Curiosity, Pikachu is frolicking in a patch of flowers. There's no super bloom here, but instead, Pikachu has stumbled upon a Flabébé. Showing off a freshly picked flower, Pikachu seems quite pleased with a new Pokémon friendship blossoming.
A Day with Pikachu: Blooming Curiosity will be available later this month online at the PokémonCenter. We'll be eagerly awaiting our Pokémon Trainer Club newsletter that announces its listing and sale — and we'll make sure to tweet it out over at @NinWire. Stay tuned!
Leave a Comment