There's no telling what wonders can come along when you're caught in a dream — this new line of mini Pokémon figures wants to make its way to yours. The Pikachu's Night Parade collection of blind boxes is offering up ten different ways Pikachu gets ready for some sweet dreams, with a few friends along for the ride that will really make the most of the slumber party.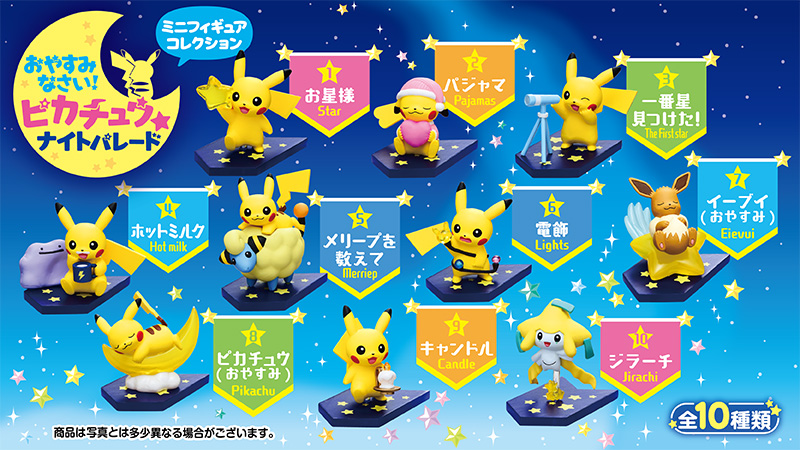 What I want to know is why Ditto is just there lurking as Pikachu enjoys its warm milk. What's the implication? Ditto's never been the easiest face to read, after all… What's a lot more clear is just how cute Pikachu looks when it's counting Mareep, and who wouldn't be happy to have a wish come true with Jirachi?
No matter what your favorite is, these'll be wishing all fans good night, sleep tight from Japanese Pokémon Centers starting April 20th.
Leave a Comment