Pokémon GO fans will know that as summer approaches, so do the big events within the game. If you've played at any point during the summer, you'll remember that not only does Niantic pick up their already great game during the hotter months, but also that people tend to seem more willing to go out and play… which would make sense, considering the weather.
According to the developers, it doesn't look like that's going to change in Summer 2019. While the next Safari Zone event is in just a few weeks in Singapore, Niantic is already preparing us for plenty of stuff going on once the weather gets warm.
Once again, we've got Pokémon GO Fest Chicago making a return, and while 2017's was a bit rocky, 2018's GO Fest came back strong and proved that Niantic could throw a successful and banging three-day event properly. This year, Pokémon GO Fest will be held from July 13th to July 16th in, you guessed it, Chicago.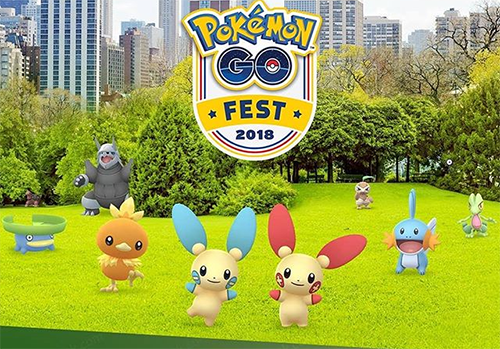 If you live in Europe or Asia, Niantic will also be throwing a Pokémon GO Fest Dortmund in Germany, and a Pokémon GO Fest Asia, with the exact location to be announced at a later date.
Niantic also promises that even if you can't make it to any of the events in person, that there will be plenty of ways to participate regardless of where you are! Alongside that, there are details for several more Safari Zone events in 2019 coming later on!
Lastly, we can't forget our monthly Community Days! As always, we'll be seeing worldwide Community Days continuing through every month, with exact dates already confirmed: May 19th, June 8th, July 21st, and August 3rd! While other details about these Community Days, like featured Pokémon and extra bonuses, haven't been announced yet, I'm sure we'll get more information as the days draw closer.
Leave a Comment