Tonight was yet another owl-lead look at what's coming next to Fire Emblem Heroes. That's right, Feh Channel has come and gone and in its thirteenish minutes of bird based exposition we learned all about the upcoming features, modes, and changes due for Nintendo's highest earning mobile game. You can see for yourself below, and read on for summary of what to expect in the coming weeks.
First on the agenda was a new feature coming to the game: Pair Up! This mechanic made its debut in Fire Emblem Awakening, where its power was at its best. Units could unite and help attack and defend with their chosen partner, and that spirit is alive and well in Heroes. Going forward, Legendary Heroes may have this ability that will allow them to select an additional character beyond your chosen teammates to Pair Up with.
Once done, they'll not only gain a stat boost, but can swap places with their chosen partner at any time. This'll effectively change the character on the map, letting you attack with a not so durable ranged hero and with a tap replace them with their Legendary partner. It opens the door for new strategic options both on player and enemy phase, and makes me glad I managed to summon Legendary Roy who is so far the only confirmed character to be able to Pair Up. And before you get too excited, Pair Up will only be available to use in Main Story, Paralogues, and Training Tower and will serve as the main feature of an all new mode as well.
Allegiance Battles will task players with taking on teams with their own characters as well as those of their friends, who will serve as Pair Up partners. At least here all characters will be able to Pair Up, letting the feature shine even if you're lacking when it comes to Legendaries. This'll be another "scored" mode similar to Arena and like it will reward you based on performance during its seven day seasons. There'll be quests within the mode itself to take on, such as defeating a certain character enough times, and through that and tactical play you'll build yourself up. That leads to more bonus points if your character is chosen as others' Pair Up partner frequently, and makes for a new way to gather up Dragonflowers. You can test yourself in Allegience Battles once they open on April 27th.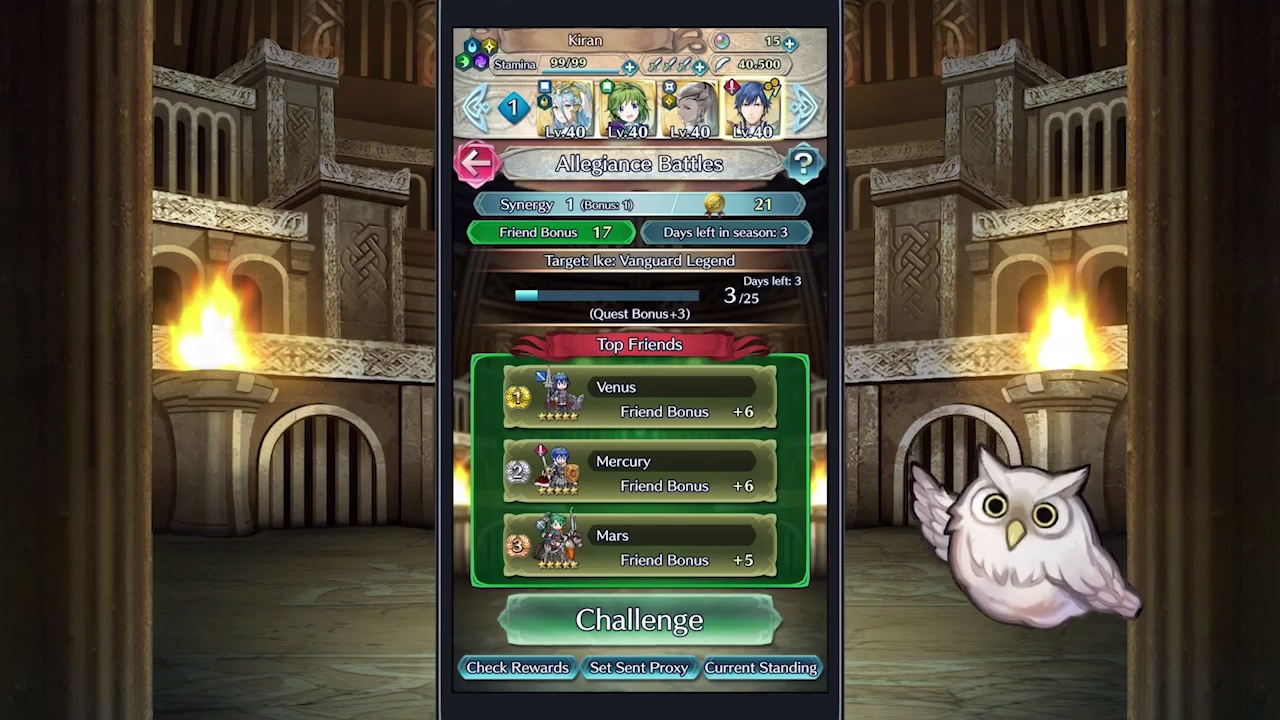 If you prefer unwinding between battles with your favorite heroes, this other new mode is made for you. Aether Resort will let you decorate your Aether Keep in a new way (separate from your Raid map) with facilities that aren't for fighting. Instead they'll allow heroes to hang out and try out different weapons and accessories, sleep (and dream) at an inn, or just bond a little. Players can also spend a few Orbs weekly to earn more daily R&R Affinity, which is what you'll need to build these structures and invite more heroes. It all seems cute and superfluous, but by building up your Resort and taking care of your heroes you can gain Aether Stones to improve your competitive Keep. The Aether Resort will open once the next major update drops.
Speaking of the next update, the Channel closed out with some more changes coming to the game. Now players can have multiple Raid Parties made in Aether Raids under specific elements, and they'll change automatically with the season. For example, if the season changes to suit Light affinity Mythic Heroes, your Raid Party will automatically swap to your premade Light team. It sounds like this is limited to just Light and Astra at the moment, with five party slots available for each element.
A new Orb promo will be introduced, available during the spring and presumably future seasons as well. This'll be available on top of the existing month based ones, allowing players that want to tip the odds with their wallets to get just a little more value. Good thing too, as there's finally another change to hero rarity happening. With the next Focus (that is, April 5th's), certain heroes will no longer be available at five stars, dropping down to only four and three star rarities.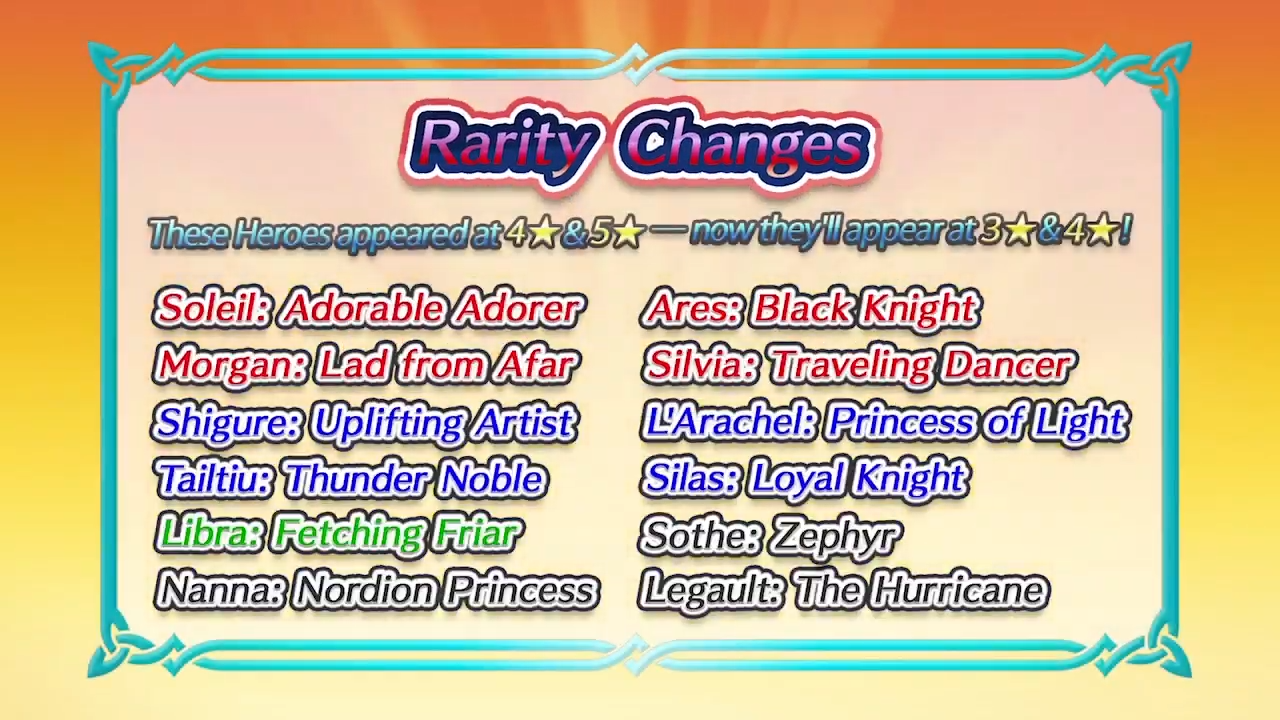 Lastly, a change will go into effect with respect to what heroes can be summoned during New Hero and Special Hero focuses. This Summoning Pool Change is looking to remove heroes that have been in the game since before Book II launched in order to increase the chances for players to summon more contemporary characters. They won't be gone for good though, as they'll still be just as likely to appear in focuses themed to skills, events, and more. They just won't get in the way of your attempts at the newest additions to the game.
That's all for this Feh Channel, with it looking to be an update focused on breathing a little newness into the game and making it a little easier for players to get what they're after when it comes to summoning. It's the perfect kind of spring cleaning, and sets the stage for a Golden Week event to kick off on April 27th. Stay tuned for what that'll bring closer to the date, and check in regularly to keep up with what else is new in Fire Emblem Heroes.
Leave a Comment