Fill up those watering cans, campers, because the second half of Katie's Time Out garden event has begun! Sign into the game and you'll find that purple moss blossoms are now available. Planting them will attract two new creatures — azure and morganite sakuraflies — to your garden.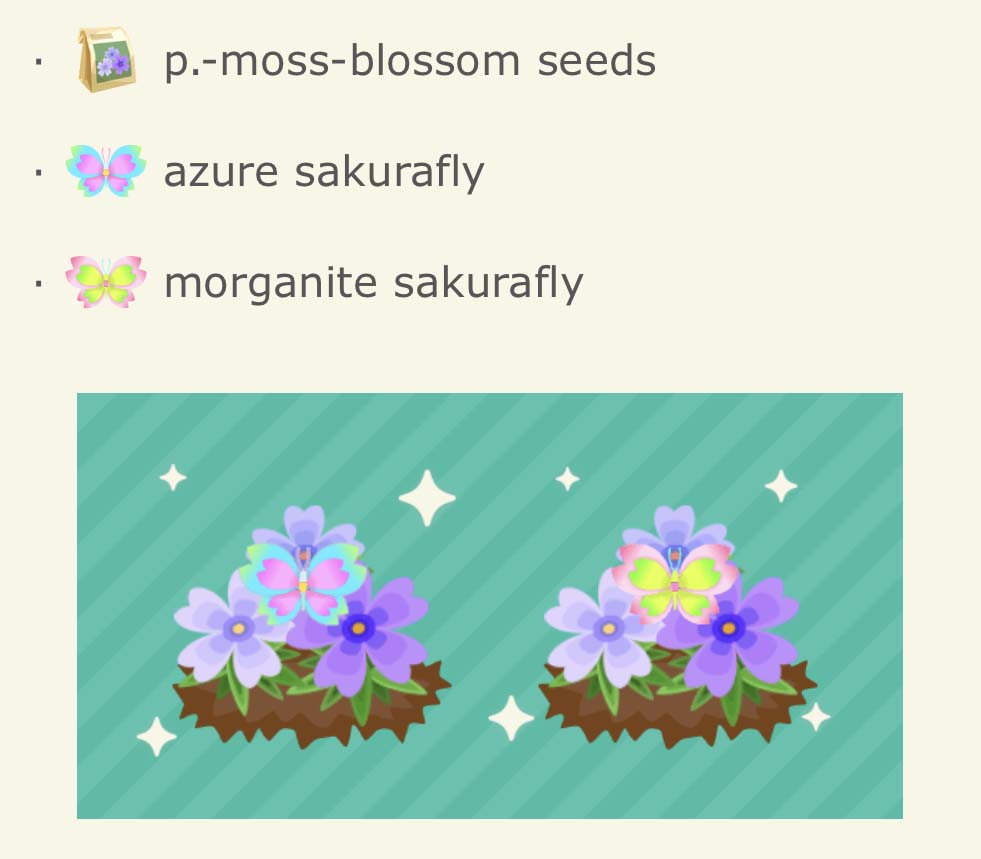 Continue to collect the rare creatures and hand them over to Katie to acquire limited-time event items! Once you've completed both halves of the event, you'll unlock those precious hard tasks, which will reward you with even more cherry blossom themed items.
You have until April 9th at 12:59 a.m. to catch sakuraflies and help your friends out by sharing those creatures. Make sure to check your in-game notices to read over all the nitty-gritty details if you're looking for more info.
Good luck, and have fun out there, campers!
Leave a Comment