Pokémon GO appears to be having a little bit of April Fools' Day fun, with Pokémon anime protagonist Ash Ketchum making an appearance in GO Snapshot mode.
According to Serebii.net, reports from players living in areas where April 1st has hit indicate the photobombing Smeargle in Pokémon GO's GO Snapshot mode has been replaced by Ash Cap Pikachu and Ash Ketchum himself.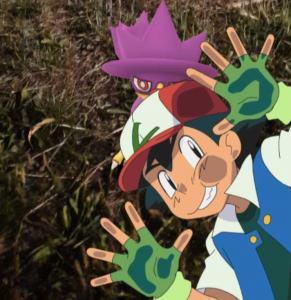 Any photobomb by either Ash or Ash Cap Pikachu will cause an Ash Cap Pikachu to appear — the Pokémon's first appearance since it was last available over a year ago.
According to Serebii.net, this can be done five times a day.
Multiple reports of the Ash Cap Pikachu that appears being shiny have also come in, marking the first time a shiny Ash Cap Pikachu can be caught.
Leave a Comment