Few Legendaries command the respect that Mewtwo does, and with good reason. Though a manmade Pokémon, it was the capstone to the original Red & Blue adventures and it made its mark as the first movie's antagonist. Now that the plot's getting revisited this summer, it's only fitting that Mewtwo and its counterpart/genetic parent, Mew, get a new merch collection of their own in Japan.
Headlining are plushes of each 'mon, Mewtwo and Mew, which is a fun contrast, to say the least. Mewtwo may be the headliner, but Mew is that one that was made to be hugged and loved with its soft and simpler design. Maybe that's part of why Mewtwo was so mad in the first place…
Somewhat rarer for Pokémon Center goods, there are also some Switch based accessories coming along. You can get a console case and a mini-backpack to help the portable console get along with you, or keep your game cards in their own, dedicated case. Add in some of the usual products like phone cases, clear files (love that art with the Kanto starters!), and more — and it's time to shop like it's 1999 when these release in April.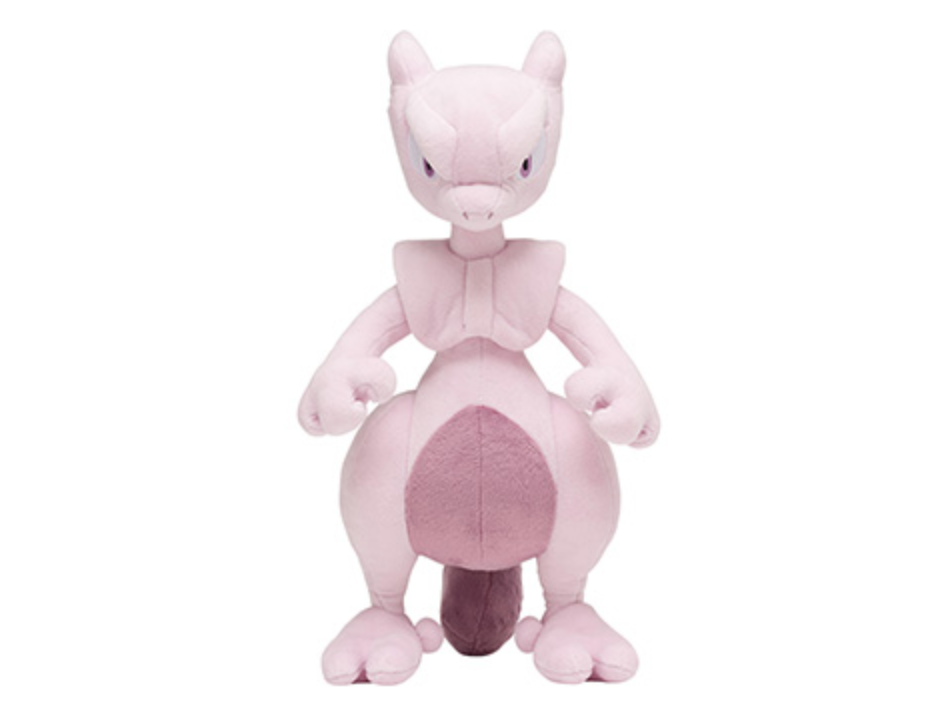 Head over to the Pokémon Center's dedicated Mew and Mewtwo product page to view all the items in the collection.
Leave a Comment