Alongside the arrival of Lobo's solo table cookie today, Animal Crossing: Pocket Camp is offering us all the opportunity to bring Japan's stunning season of cherry blossoms to our campsites. That's right, campers: the Sakura Grove terrains are now available to purchase!
Available for the middle ground, foreground, and sky, you can transform your animals' favorite local into a magical forest of pink blossoms and falling leaves. Talk about magic to the extreme! Like most of the terrains we've been offered, however, you'll need to shell out some of those precious Leaf Tickets to add these new offerings to your camp. The middle ground will cost you 250, the foreground is 150, and that sky is a whopping 300. Yeesh!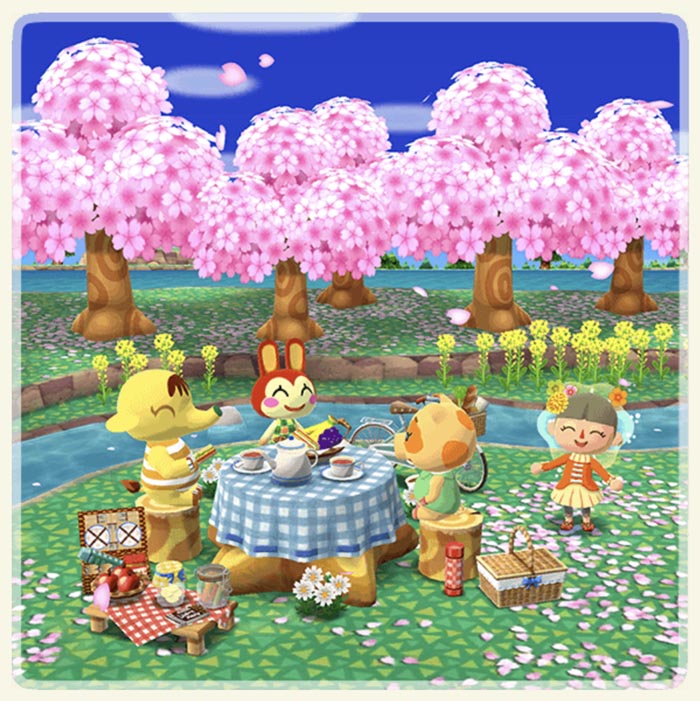 Try not to get disheartened by those high Leaf Ticket prices, as the game has been offering us even more opportunities to collect the currency.
Whether or not the sakura look is your cup of tea, it's nice seeing a constant stream of new terrains available in-game, that's for sure!
Leave a Comment