Happy Thursday, campers! Today, our beloved Animal Crossing: Pocket Camp game has brought us a new fortune cookie. Dubbed Lobo's solo table cookie, you'll find an assortment of items with a "dignified café" theme. Decked out in deep purples, golds, and cranberries, this cookie offers a nice contrast to all the pastels and vibrant colors we've been getting through events and cookies recently.
Check out the full list of items from Lobo's cookie: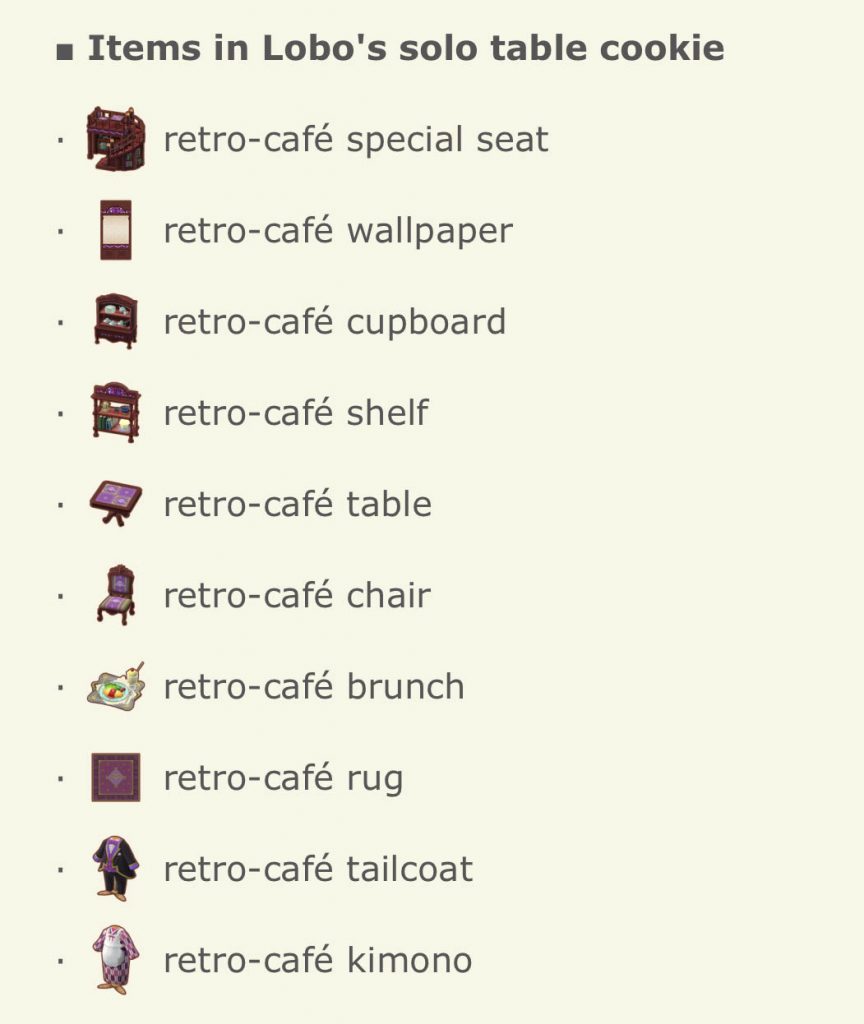 Acquiring the retro-café special seat and fulfilling the animals' requirements will give you the opportunity to view a special memory starring Lobo and Mitzi!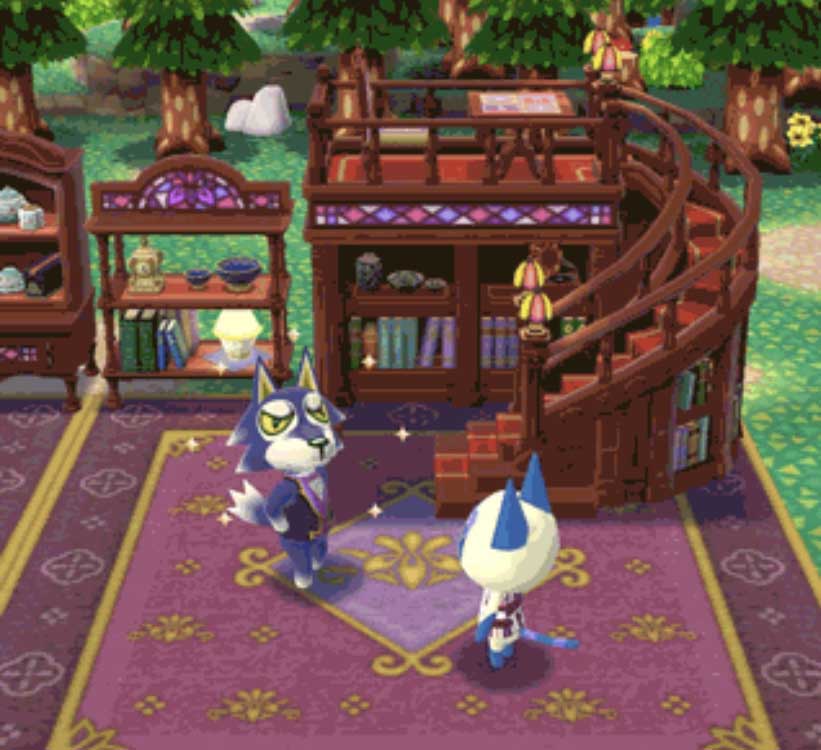 Head over to the Fortune Cookie Shop in the Market Place anytime before June 26th at 12:59 a.m. to purchase the new chance item. That means you have plenty of time to save up those Leaf Tickets!
Have fun out there, campers.
Leave a Comment