It's been almost 21 years since Pokémon first came to North America. In the years that followed, the franchise and various monsters from the original 151 invaded nearly every aspect of day-to-day life. Promotions with notable food brands, episodes to watch after school, cards to collect and trade, games to play… you couldn't use a max repel to dodge Pikachu and friends. For us who grew up during this time, we fondly remember any instance a new Pokémon film was released. Sure, there were plenty of products and cards promoting the film — and the tie-in with a fast food chain's kid's meal that really made the era extra special.
Securing the deal out of McDonald's hands (and KFC who previously had a small plushie collection), Burger King conquered the rights for Pokémon toys to be included in their Kids Meals. Soon, locations across the country were inundated with fans and phone calls as we all tried to track down all 59 toys, sheets of cards, and the set of "23k gold plated" Pokémon "cards."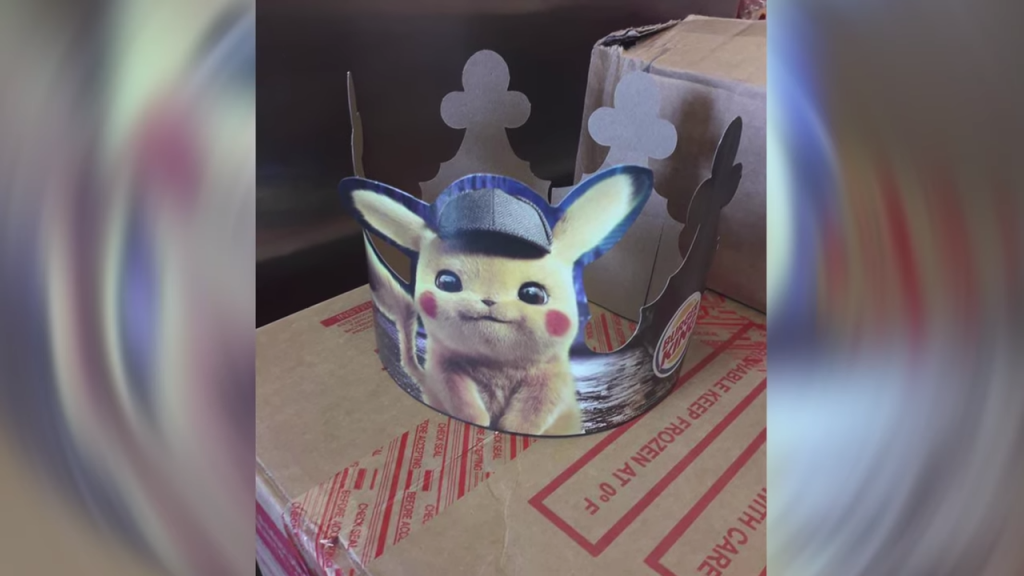 Burger King participated in a few more promotions tied with movie releases, but McDonald's and other fast food chains have also secured licensing runs for various toy lines. This year, in a nostalgic blast from the past, it appears that Burger King will be the fast food chain to sell Pokémon: Detective Pikachu goodies.
Almost 20 years from their initial Pokémon run, Pokémon: Detective Pikachu kid's meals will be active in April. There's no official word on this partnership yet. What we have at the moment are leaked images of the toys from employees of the chain in Mexico. As for who initially published these images, that's difficult to say. Pokékalos and Bulbasaur Propaganda shared some images on their Twitter accounts and sites Pokémon Millennium and Nintendo Soup reported what's been posted. The leaker might be MrSickplayer69, as they've premiered a video showcasing all toys on their YouTube channel:

Based off what's known as of this writing, the following Pokémon will be getting toy versions of themselves:
Detective Pikachu

Mewtwo

Psyduck

Loudred

Arcanine

Bulbasaur

And beyond that, the Burger King crown has been modified with Detective Pikachu on it. Will there be more goodies, like cards, released? That's up in the air right now, and we'll have to wait for more leaks — or better yet, an official statement from Burger King.
Ready to start collecting again? Did you participate in the first promotion back in 1999? I certainly did, and I'm stoked that we're getting a small run of toys for Detective Pikachu.
Leave a Comment