Spring's just arrived, yet it looks like Kirby and friends are already looking towards summer. A new line of blind box figures have been shown off, inviting you all to the Dream Festival! Modeled after Japanese celebrations that usually hit in the warmest season of the year, plenty of old-fashioned stalls and tasty snacks are here to liven up the night.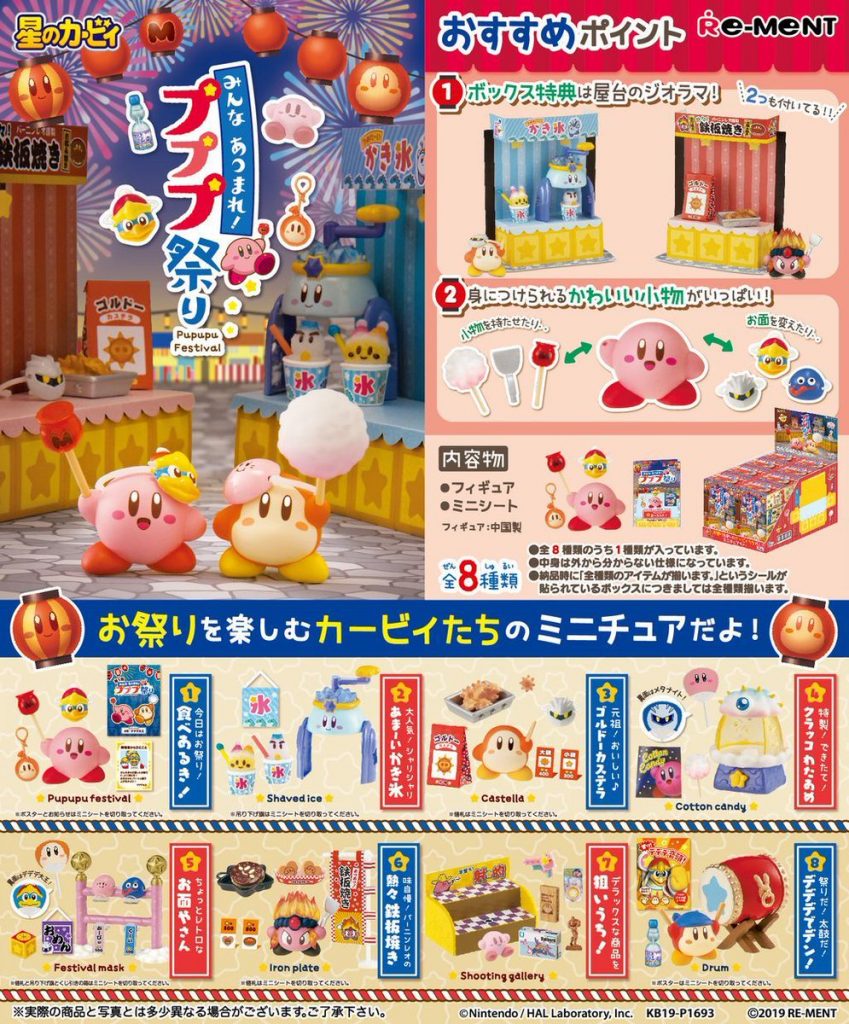 This sort of blind boxes encourages you to collect the entire set, and with this Festival it's easy to see why. By gathering up all the masks, props, characters, and fun together you can have your own unforgettable summer celebration. Beat the heat with an Ice Kirby snow cone, get fanciful with some Kracko cotton candy, or just be in the spirit of things with masks modeled after all your Dream Land favorites. And Gooey!
Be on the lookout for these later in June, going for around 700 yen each.
Leave a Comment