Late last month we got a peek at some upcoming Kirby prizes coming to Japanese arcades. Even if you aren't so skilled at UFO catchers, you can have an even closer look at these lovely things.
First off, seeing Kirby and Rick side by side is giving me all kinds of Dream Land 2 feelings. Kirby himself is bigger than I expected, yet no less capable of hopping on top of his hamster pal via a small velcro clasp. This is far and away one of my favorite Kirby releases of recent memory and the one I want most from this merch batch. (I see you hiding back there, Kine and Coo…)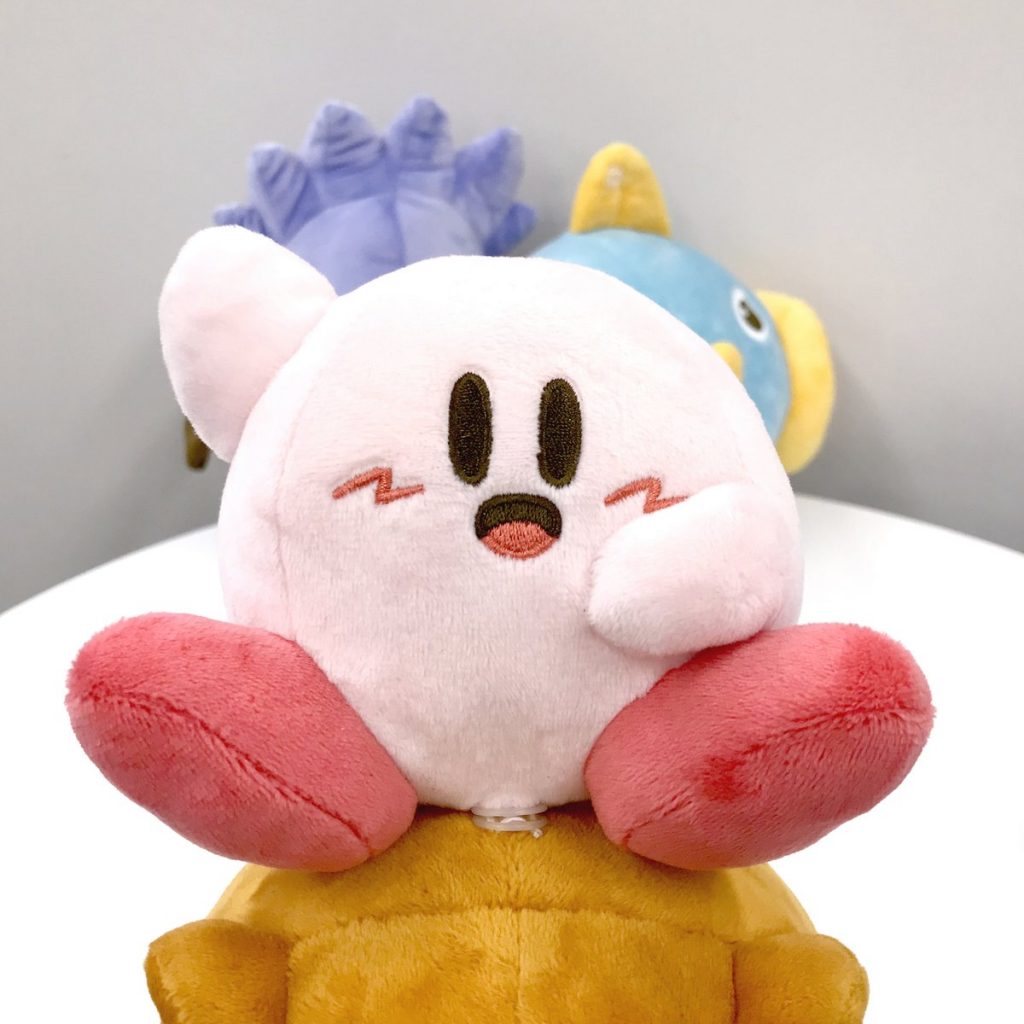 The big cannon plush, on the other hand, is pretty much exactly what I anticipated. Kirby fits snuggly into the cannon for any sort of fuse-fueled blastoffs right into your heart. My only complaint is that it seems like he can't be fully pushed inside based on the glimpse we're provided here. Still, this is a fantastic shoutout to a long-running feature of the games.

Last up are the Kirby Rainbow Tumblers, coming in a set of two. These glasses were easy to write off before, but now that they've shared just how their design turns any drink into a multicolored bit of magic, I'm officially on board. No Canvas Curses here!
ハワ〜😇🌈✨

「#星のカービィ レインボータンブラー」の詳細はコチラからチェック✨→https://t.co/ObgX4WfFNk pic.twitter.com/EYDiYHAtlb

— キャラとる (@charatoru) March 19, 2019
Leave a Comment