With Yo-Kai Watch 4 just a few months away from release in Japan, the series is about to make its first leap to a HD console, and it's not the only major change coming. Level-5 president Akihiro Hino recently hosted an event which revealed the latest trailer for the new game, but he also discussed the future direction of the franchise in general.
As Siliconera reports, there are a few new projects on the way for Yo-Kai Watch. First up is a new anime, simply titled Yo-Kai Watch! (the exclamation point is new.) It'll be going back to basics with Keita (Nate) returning as the protagonist, but it'll apparently be more comedic than the original anime.
Level-5 is also expressing an interest in appealing to a wider audience, and intends to introduce the new "Yo-Kai Watch Jam" sub-brand to accommodate new subseries. The first of these is a new movie releasing this year – Yo-Kai Academy: Can a Cat Become a Hero?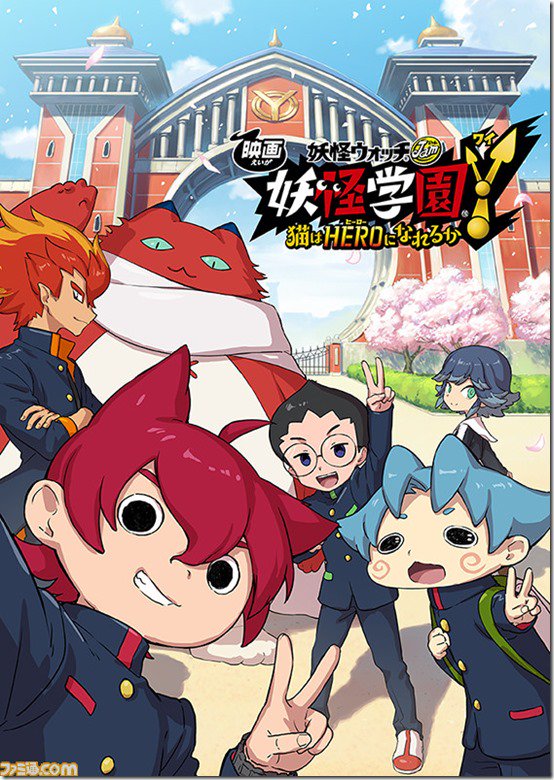 In this universe, Yo-Kai Watches aren't even used, with the main characters instead fusing with evil spirits to become the Yo-Kai Heroes. The characters in the artwork definitely resemble a few existing Yo-Kai.
Finally, Bandai president Masaru Kawaguchi appeared on stage and pledged continued support for the brand in terms of merchandising.
Yo-Kai Watch 4 launches in Japan on June 6th, while the new anime will begin airing on April 9th.

Leave a Comment